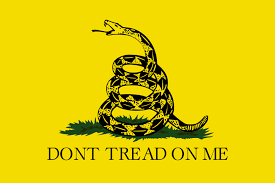 US HISTORY & GOVERNMENT OVERVIEW:

US History and Government is a one year course. The eleven units are tied together through a set of nine themes listed below:

⬤ CHANGE

How do systems, ideas, or beliefs change over time?

⬤ ENVIRONMENT:

How does our environment affect us? How do we affect it?

⬤ CITIZENSHIP / CIVIC VALUES:

What are the duties and privileges of American citizenship?

⬤ CONSTITUTIONAL PRINCIPLES:

How does the US Constitution shape our lives as Americans?

⬤ ECONOMIC SYSTEMS:

To what extent does the American economy shape the American experience?

⬤ FOREIGN POLICY:

What motivations and intentions shape foreign policy?

⬤ GOVERNMENT:

How does federalism and democracy shape the American experience?

⬤ REFORM MOVEMENTS:

How do people affect change in their society?

⬤ EQUALITY:

Is there one American experience?