June 2017 Employee of the Month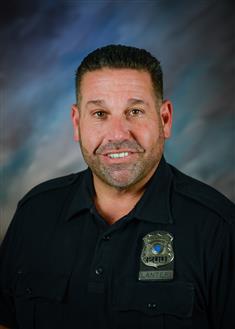 Phone:
Email:
Degrees and Certifications:
Michael Lanteri, Public Safety Officer

Mr. Lanteri joined the District in 1998 as a provisional Public Safety Officer at School 23. Over the past 19 years, he has protected the students, staff and families at School 9, Museum and Emerson Middle Schools, Saunders and Gorton High Schools, Cross Hill and Martin Luther King, Jr. Academies, Vive School, and since 2011, Palisade Preparatory School.

Nominated by numerous teachers and administrators, Safety Officer Lanteri received accolades for his loyalty, hard work, boundless energy, and his professional and constantly pleasant demeanor. Mr. Lanteri is referred to as the cornerstone of Pal Prep. He goes above and beyond for the entire school community, in particular the students; he mentors and participates in after-school activities such as the Youth Police Initiative at PAL. Staff members noted that Mr. Lanteri builds relationships with the students, treating them with the same respect he gives to adults; and the students reciprocate that respect.

Mr. Lanteri graduated from Lincoln High School and attended School 30 and Mark Twain Middle School. He is the proud father of three; Nicole is the Court Officer, Jean Marie is pursuing a Registered Nursing degree and Anthony is in his first year of college. Michael's mother, Cynthia was a school aide for more than 10 years at Montessori School 31. His brother, Ronnie, married to Cindy, have 4 children; Eva, Farah, Sophie and Santino.

Mr. Lanteri, your efforts have made a valuable difference in the lives of our students!