Look on Teams under the AIS team for a special Memorial Day Assignment for you to complete by Tuesday the 26th. Bonus points are available when the assignmemnt is complete.
Since we are closed for the time being, I have posted assignments on Clever. If you struggle with logging onto Clever because you forgot a password please contact me through the Remind App, email or the phone number I posted.

Step One: Log onto Clever.com

Step Two: Go to Mrs. Bamberger's page

Step Three: Complete the assigned work from that day on the chart.

*EPIC link and login information was emailed to students*

**The link for scholastic's True Fliz site as well as the username and password **

Here are the expectations when we are learning remotely. Students are expected to log on and complete their assignment per subject daily. There will be a weekly assignment chart posted. I will be available for questions through the Remind app and email.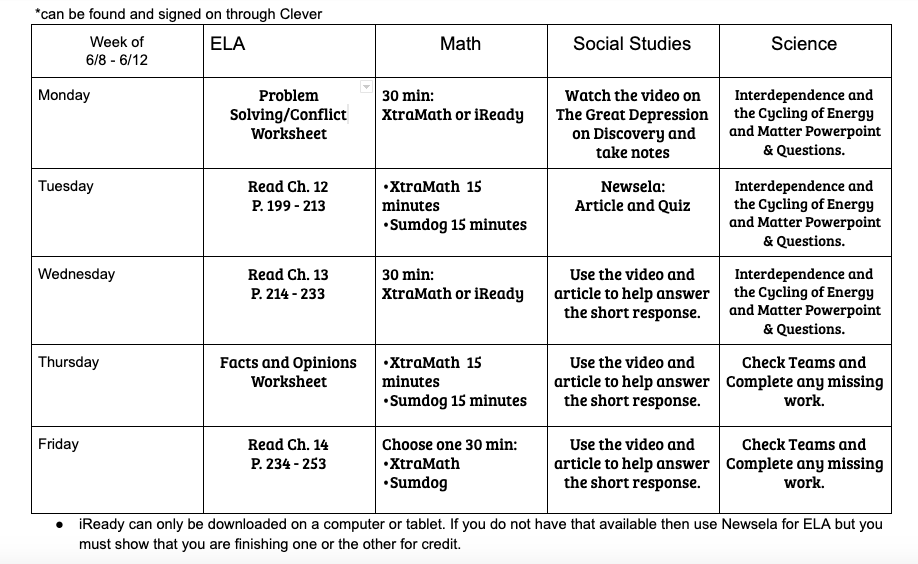 All Categories
Unassigned
Select Month
January
February
March
April
May
June
July
August
September
October
November
December
Select Year
2020
2021
2022
2023
Filter