4 classrooms -Ms.DeGaetano (social studies and science), Ms.Hernandez (math) , Mrs. Cardillo (PAES LAB) and Mrs.Ryan (ELA)

Paes lab- a vocational learning program helping students learn where their interests lie in the workplace. It is a mock work environment that aids in prepping them for future workplace

26 students in our program 4 teachers 4 teaching assistants 15 aides

Monday - Thursday these classes rotate for all core classes and on Friday they will remain in their homeroom to work on Activites of Daily Living skills to become more independent.

On fridays students will work at Dunkin Donuts across the street or CVS on central. Students help clean up and organize.

Thursday's students will work at AFYA a medical supply company on Saw mill river road- students help sort and pack medical supplies sent over seas

Tuesdays - untermyer gardens conservatory students help maintain the greenhouse

To all locations students will take the metro and learn how to manage waiting and how to read the schedule for the public bus.

Past Activities for April

April 2 - world autism day - light up Roosevelt blue and wear blue for autism

April 6th - door decorating contest announced - autism Awareness door decoration

April 26th - Autism awards ceremony for students

Autism Awareness bracelets and puzzle pieces were sold in the cafeteria throughout the month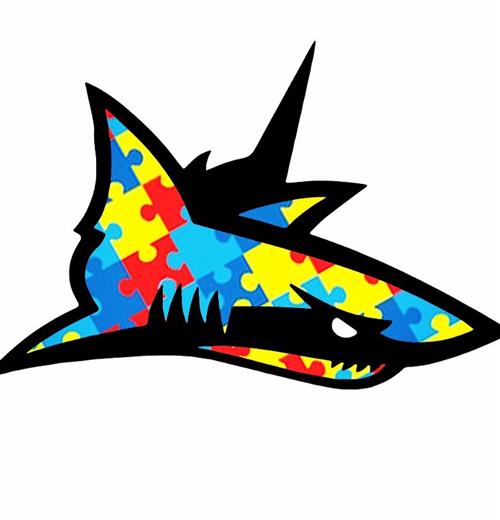 What is autism ? From autism speaks.org

Autism, or autism spectrum disorder (ASD), refers to a broad range of conditions characterized by challenges with social skills, repetitive behaviors, speech and nonverbal communication. According to the Centers for Disease Control, autism affects an estimated 1 in 59 children in the United States today.

We know that there is not one autism but many subtypes, most influenced by a combination of genetic and environmental factors. Because autism is a spectrum disorder, each person with autism has a distinct set of strengths and challenges. The ways in which people with autism learn, think and problem-solve can range from highly skilled to severely challenged. Some people with ASD may require significant support in their daily lives, while others may need less support and, in some cases, live entirely independently.

World Autism day - from autismspeaks.org

The twelfth annual World Autism Awareness Day is April 2, 2019.

Joined by the international community, hundreds of thousands of landmarks, buildings, homes and communities around the world, light blue in recognition of people living with autism. Autism-friendly events and educational activities take place all month to increase understanding and acceptance and foster worldwide support.

The autism ribbon and puzzle piece meaning

The puzzle ribbon was adopted in 1999 as the universal sign of autism awareness. Although this image is a trademark of the Autism Society, the organization has granted use to other non-profit organizations in order to demonstrate unity and advance a universal mission as opposed to any individually held interests or promotion of a single organization.

The Autism Awareness Ribbon — The puzzle pattern reflects the complexity of the autism spectrum. The different colors and shapes represent the diversity of the people and families living with the condition. The brightness of the ribbon signals hope — hope that through increased awareness of autism, and through early intervention and access to appropriate services/supports, people with autism will lead full lives able to interact with the world on the own terms.