UNIT 3A: Building A Nation (1801 - 1850)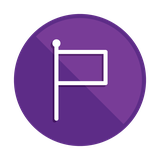 ESSENTIAL QUESTION:

How does our environment affect us? How do we affect it?

What are the duties and privileges of American citizenship?

To what extent does the American economy shape the American experience?

How does the US Constitution shape our lives as Americans?
Unit 3A | Building A Nation (1801 - 1850) As the nation expanded socially, politically, and economically, an American identity began to take shape.

Themes: Citizenship, Environment, Economic Systems, Constitutional Principles