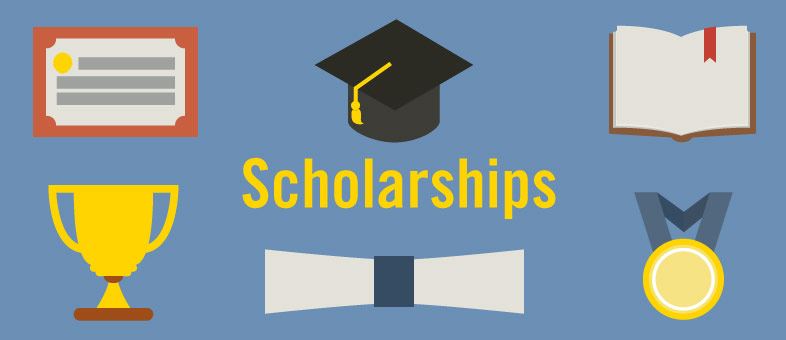 YPS Citywide Scholarship Book for 2020-2021
Graybar Construction Trades Scholarship

CARPENTRY, HVAC, SRCH AND CFM STUDENTS LOOK HERE!! For seniors who plan to enroll full time in a nonprofit community college, technical school, trade school, vocational school or apprenticeship program in the United States of America and intend to complete an associate degree, pre-apprenticeship, apprenticeship, or certificate program leading to work in the construction trades (such as carpentry, construction management, electrical, HVAC, plumbing, pipefitting, sheet metal, welding, telcom, etc.)

Must have achieved a minimum grade point average (G.P.A.) of 2.5 on a 4.0 scale

Must demonstrate financial need.

Deadline: 4/15/2021

Seniors: The Citywide Scholarship Handbook is Here!

You hold in your hands access and opportunity to increase your college options and decrease your financial burden. To assist you the District compiled this resource of scholarships available to Yonkers students.
FASFA Application

Filling at the FASFA - Step by Step Video Walkthrough
CTE Scholarships from the National Technical Honor Society

Since 2005, NTHS has awarded over $2 million in scholarships! It is their belief that CTE students must be supported and encouraged to seek continued education and training in today's highly competitive global community.

H2M STEM Scholarship

ARCHITECTURE, CFM, ECC AND BIO CHEM SENIORS LOOK HERE!! This scholarship is for students pursuing a major/career in STEM related fields.

Columbus Citizens Foundation Scholarship

Eligible Students: Current high school seniors who are of at least 25% Italian descent, have a minimum 3.0 GPA, and live in households that meet the designated income guidelines.

Application: https://www.columbuscitizensfd.org/applications

Deadline: 2/8/2021

Live Out Loud Educational Scholarship

Summary: For LGBT youth pursuing a college degree from an accredited college, university, or technical/vocational program.
Eligibility: Must be a graduating senior in high school who identifies as LGBT, has good academic credentials, leadership, and community service involvement, and demonstrates financial need. Must reside in NY, NJ or CT.

Deadline: 3/15/2021

Automotive Hall of Fame Scholarship

AUTO SENIORS LOOK HERE!!!

Summary: For students with an automotive career interest.
Eligibility: Must be a U.S. citizen accepted at an accredited college, university or trade school within the United States at the time of application (trade school should equal a two-year associate program) with at least a 3.0 GPA.

Deadline: 6/30/2021

AmericanTrucks' Student Scholarship Program

HVAC, Carpentry, Architecture & CFM Seniors, LOOK HERE!!!

Summary: For individuals who are currently enrolled or plan to enroll in a vocational school or technical program.
Eligibility: Must be currently enrolled or a high school senior who plans to enroll full-time in an accredited United States technical institute, 2/4 year college/university with program in construction management, secondary votech school or tuition bearing apprenticeship program in the traditional building trade

Deadline: 10/15/2021

AmericanMuscle Automotive Scholarships

AUTO SENIORS LOOK HERE!!!

Summary: For individuals who are currently enrolled or plan to enroll in an automotive training program.
Eligibility: Must be currently enrolled full-time in an American college, technical institute or be a high school senior planning to attend a college or post-secondary institution

Deadline: 10/15/2021

American Fire Sprinkler Association Scholarship

For high school seniors who plan to further their education at a college, university, or certified trade school in the United States.

Deadline: 4/1/2021

Frame My Future Scholarship

Any legal U.S. resident who will be a full-time student at a U.S. college or university in the 2021–2022 academic year is eligible.

Deadline: 4/1/2021

Abbott and Fenner Scholarship

The A&F Scholarships are available to all high school juniors and seniors as well as all students currently registered in any accredited post secondary institution.

Deadline: 6/12/2021

AES Engineering Scholarship

Scholarship awarded on the basis of character, as determined by an evaluation of the essays that are submitted.

Scholarships are intended for our future leaders across a wide spectrum of fields of study. This award is available to high school seniors and all students attending a post secondary educational facility.

You are not required to be taking Engineering courses to be eligible.

Deadline: 10/8/2021

Jean DeGrace Crandall Memorial Scholarship

This scholarship was set up as a memorial to Jean DeGrace Crandall, educator and friend to the migrant community. She worked as a Tutor Advocate for the Mid-Hudson Migrant Education Outreach Program (MEOP), a folklorist for the Dutchess County Arts Council and was the owner/operator of La Mula Chula in Rhinebeck, a store featuring fair-trade Mexican folk art, which she imported herself. An annual scholarship will be awarded for post-secondary assistance to a migrant farmworker or child of a migrant farmworker (with a preference for those from Mexico) with a history of migration to Dutchess, Orange, Putnam, Rockland, Sullivan, Ulster, or Westchester Counties in New York State. Though not required, but because of Jean's personal interests, students with a demonstrated interest in traditional Mexican art and culture are especially encouraged to apply.

Deadline: 4/1/2021

Acacio "Roger" Rodrigues Memorial Scholarship

HVAC, CARPENTRY, ARCHITECTURE AND CFM STUDENTS LOOK HERE! This scholarship will be awarded to graduating high school seniors or currrent undergraduate who reside in Dutchess, Putnam or Westchester County, New York or Fairfield County, Connecticut and who plan to study in a field which will lead to a career in the building/construction industry. These fields include but are not limited to engineering, construction management, electrical construction technology, plumbing and heating, welding and fabrication, etc. The scholarships will be awarded to individuals who are or will be full time students at any accredited vocational school, college or university in the United States.

Deadline: 4/1/2021

Delta Sigma Theta Sorority Scholarship

All applicants must meet all of the Eligibility Requirements listed below:

Be an African-American female, high school senior planning to attend a two- or four-year college or university.

Reside in Westchester County and graduate from high school by June 2021.

Have a cumulative Grade Point Average of 83% or higher.

Have previously applied for Fall 2021 admission/enrollment in a two- or four-year college or university.

Deadline: 2/28/2021

2021 Lower Hudson Valley Diamond Foundation Scholarship

For graduating high school seniors who will be attending a college/university of their choice in the Fall of 2021.

$1000 a year for four (4) consecutive years.

The following will be needed to complete the application:

1. Personal letter addressed to the Foundation giving any additional information that will help evaluate qualifications.

2. Two letters of recommendation from teachers that can speak to character and academic success.

3. High school transcript.

4. Essay with a minimum of 400 words on the topic: How Would You Support or Argue the appointment of a Supreme Court Justice within a year of a general election for the U.S. Presidency?

Deadline: 3/5/2021

Jackie Robinson Foundation Scholarship

For African-American students.

Through its Mentoring and Leadership Development Program, the Jackie Robinson Foundation provides scholarships of up to $30,000 over four years to minority high school students showing leadership potential and demonstrating financial need to attend an accredited 4-year college or university of their choice.

Deadline: 2/1/2021

Excellence in Nursing Scholarship

For students interested in nursing.

Award is $1,500.00.

Deadline: 2/5/2021

First Responders Children's Foundation - Victoria Ovis Memorial Scholarship

The First Responders Children's Foundation - Victoria Ovis Memorial Scholarship will honor an outstanding student each year in Victoria's memory with an award in the amount of $2000 for a single academic year. The Victoria Ovis Memorial scholarship is awarded annually to a child of a law enforcement officer who was killed or permanently disabled in the line of duty. Awards are based on financial need, academic merit, and achievements such as leadership, outstanding performance in the arts or sports, and/or volunteer activities benefiting the community. The recipient must be a student from or reside and attend school in New York State or the New York metropolitan area. A declared major is not required, but preference will be given to eligible candidates who are majoring in criminology or pre-law. The Victoria Ovis Memorial Scholarship is awarded for a single academic year and is not renewable.

Deadline: 7/1/2021

The Junior League of Bronxville Scholarship

This scholarship is for college-bound young women in their senior year of high school, who have demonstrated a strong commitment to volunteerism in their community, as well as academic excellence; open to students who live in Yonkers;

Deadline: 1/31/2021

Morgan Stanley HBCU Scholars Program

Morgan Stanley HBCU Scholarsis an integrated program to strategically engage with and support HBCUs. The program will provide full scholarships for HBCU students at Howard University, Morehouse College and Spelman College and is also designed to support their career skills and readiness to help set them on a life-long path to success.

AAC Culinary Scholarships

The American Culinary Federation Education Foundation, with the support of the American Academy of Chefs (AAC), is pleased to offer scholarships annually to students. Applicants must be an exemplary student with a cumulative GPA of 2.75 or higher, and be currently accepted to an accredited, post-secondary college, with a major in either culinary or pastry arts, or be an ACF registered apprentice. Must have a career goal of becoming a chef or pastry chef. Scholarship is semi-annual with deadlines of April 30th and October 31st. For more information or to apply, please visit the scholarship provider's website.

GE-Reagan Scholarship Program

Honoring the legacy and character of our nation's 40th President, the GE-Reagan Foundation Scholarship Program rewards college-bound students who demonstrate exemplary leadership, drive, integrity, and citizenship with financial assistance to pursue higher education.

Each year, the Program selects numerous recipients to receive a $10,000 scholarship renewable for up to an additional three years – up to $40,000 total per recipient. Awards are for undergraduate study and may be used for education-related expenses, including tuition, fees, books, supplies, room, and board. In addition, Scholars are invited to participate in a special awards program and receive ongoing leadership-development support.

Coca Cola Scholarship

For over 25 years, the Coca-Cola Scholars Foundation has awarded high-achieving, well-rounded high school seniors with scholarships. The Coca Cola Scholarship Program is one of the most generous scholarship programs in the country. The Coca Cola Scholarship is also one of the most competitive.

Deadline: October 31, 2020

Prudential Spirit of Community Awards

The Prudential Spirit of Community Awards honors students in grades 5-12 for making meaningful contributions to their communities through volunteer service.