ATTENTION...! ALL SENIORS ARE REQUIRED TO PLEASE READ AND RESPOND TO THIS VERY IMPORTANT MESSAGE THAT YOUR ASSISTANT PRINCIPAL MR. PETRINO HAS SENT OUT.

Good afternoon Senior Magnet teachers,

Graduation is getting closer and closer. The next step for the seniors is to fill out a very brief form on how they would like their name displayed on their diploma. It was emailed to the seniors today.

Please share the link with them at the beginning of your class on Friday 3/5/2021 , and ensure that they complete this. I have set the deadline for them for Monday 3/8/2021.

That you for your support. Have a great day.

Angelo Petrino

SENIOR PROJECT

STEP # 1 of your Senior Project was due on Friday February 26th 2021. (Cover Page)

STEP # 2 will be discussed in class starting the week of March 1st 2021 and will be due on Monday March 8th 2021. Please stay on track with the due dates and do not fall behind. I am always available to help any student that is having difficulty so please do not hesitate to contact me! (Internal Combustion Engine)

STEP # 3 of your Senior Project is due on Monday March 15 2021. (Engine Block & Cylinder Head)

STEP # 4 of your Senior Project is due on Monday March 29 2021. (Crankshaft and Camshaft)

STEP # 5 of your Senior Project is due on Monday April 19 2021. (Lubrication System)

STEP # 6 of your Senior Project is due on Friday May 7 2021. (Fuel System)

STEP # 7 of your Senior Project is due on Thursday May 13 2021. (Ignition System)

YOUR COMPLETETED MODEL MUST BE TURNED IN NO LATER THAN FRIDAY MAY 14 2021. ADDITIONALLY, ALL WRITTEN WORK IS ALSO DUE NO LATER THAN FRIDAY MAY 14, 2021..!

THIS REQUIRES YOUR IMMEDIATE ATTENTION...!!!

The following students have not yet filled in their cap and gown measurements in the form that was emailed to them. Your Assistant Principal Mr. Petrino needs that form to be filled out and emailed to him immediately..!

Almonte, Giovanni
Benavente, Jose
Cruz, Christian
Elysee, Dave
Gutierrez, Daniel
Lopez, Jonathan
Nunez, Jacob
Omana, Emmanuel
Ortiz, Adonay
Peralta, Bryan
Scrubb, Chaydin

SENIOR PROJECTS

The senior class will commence on their Senior Projects the week of February 22, 2021. The project will consist of the construction of a large scale model of a modern 4-cylinder automotive engine that is specially molded in clear parts to enhance the students familiarity of engine components as are found on actual prototypical engines. Additionally, students will also compose a research paper that will identify all of the engine parts and their functions as we progress through all the stages of building this model. All written work will be due weekly, emailed to me where I will download it. When all the written work is complete I will bind each students work where it will be presented at a project demonstration at the end of the year. Details will be discussed in class this week!

TECHNOLOGY REQUIREMENTS

All students are required to utilize either a desktop or laptop computer to engage in remote learning. Cellphones are NOT adequate to participate as many students experience problems with cellphone delivery systems especially as we have transitioned to using NEARPOD to present lessons. The district is cognizant that there are students that do not have access to computers. In this regard, students are directed to contact their grade level assistant principal in order to request to borrow a laptop from the district. I have been making the availability of these computers known for quite some time therefore not having access to a computer will no longer be acepted as an excuse!

YPS REMOTE LEARNING EXPECTATIONS - JANUARY 2021

Students and parents are reminded to carefully read and familiarize themselves with the Remote Learning Expectations Document that has recently been formalized by district.

Student Expectations • Students will attend all regularly scheduled classes. • Students should log in to Microsoft Teams five (5) minutes prior to the start time of their scheduled classes to ensure they are logged in and ready when class begins. • Students will log onto Microsoft Teams using their six-digit student ID as the username and their birthdate (two digits for the month, two digits for the day, four digits for the year-02192016 for a student born February 19, 2016) for the passcode. During the year, some passcodes may need to be changed. • Students are expected to have the video on their device on and be visible to the teacher. The teacher may show students how to use the feature that blurs the background. Students may be permitted to use a photo, an appropriate avatar or emoji of themselves in place of the live video, at the teacher's discretion. • Students will continue to follow the current Code of Conduct for in person and remote instruction. • Students will utilize the features in Microsoft Teams per teacher's direction and approval. • Students will learn to use digital classroom features such as "raising" their hands. The teacher will mute student microphones while the teacher or other classmates are speaking. • Students are prohibited from recording the live sessions/classes in any media application. • Students will comply with teacher's requests to attend extra help sessions or individual teacherstudent conferences or break out rooms in the Microsoft Team Channel. • When scheduled, students will work with counselors, reading or resource teachers or other support staff when these professionals request a meeting. • Students will complete and submit work aligned with the districtwide grading policy and teacher expectations. Parent/Guardian Expectations • Parents will notify the teachers and/or administration via phone or email of any restrictions that students may experience with regard to access to technology, Internet connectivity, and appropriate learning environments. • Parents will ensure that students adhere to the daily schedule and attend all live lessons as indicated. It is recommended that students log on five minutes prior to the start of each class, except for students who do not have their own device, share with family member, or need assistance from parent upon returning from work. • Parents will notify the school if students are unable to attend classes due to illness or other excusable absences by emailing the teacher, administrator, or school nurse. • If there are any technological issues affecting student access to remote learning instruction, the parent will email or call the teacher, administrator or the District Tech Hotline 914-376-8637. • Parents will utilize district resources in order to become familiar with how to monitor student progress, access technology, and utilize video communication platforms (for instance Microsoft Teams, Zoom, WebEx, Seesaw). This will allow parents to provide general assistance to students as well as for parents to participate in school meetings. • Parents will notify teachers or administrators with any questions or concerns that may arise. • Parents will honor classroom confidentiality, counseling session norms, and privacy laws by not participating directly in classroom instruction and/or assessments taken by students. However, parents may support students in accessing technology. • Parents are prohibited from recording the live instructional sessions in any media application or personal device. • Parents will comply with the Yonkers Public Schools Code of Conduct, technology acceptable use policy and any other applicable policies during all times when students are participating in online remote instruction. Parents shall remain cognizant of the fact that any disruptions during remote learning interfere with the educational process. Tech Helpline – 914-376-8637 - HelpDesk@YonkersPublicSchools.org

UPDATE: SUNDAY NOVEMBER 15th

ATTENTION JUNIORS AND SENIORS..! I will be out of school on Monday November 16th and Tuesday November 17th due to a family emergency. I have posted a written assignment that must be emailed to me by Tuesday evening November 17th. This assignment will be assessed and graded, with points taken off for any assignment that is submitted late. Please check your appropriate grade level and follow the instructions given to complete the assignment. I look forward to seeing you all when I return to school on Wednesday November 18th..!

UPDATE: MONDAY NOVEMBER 2, 2020

I will be out of school on Monday November 2, 2020. Please check the assignment page and complete the correct assignment for your class.

UPDATE - OCTOBER 8, 2020

I will be out of school on Friday October 9, 2020 as I must address a serious medical issue (NOT Covid-19 related). In order to provide for a seamless continuance of instruction, both my 11th and 12th Grades students will engage the assignment on SHOP SAFETY as listed on the Assignment Page. I thank you all in advance for your cooperation and look forward to seeing you all next week. In the meantime, stay safe, practice social distancing, wear your masks, and be dilligent with regard to washing your hands!

UPDATE: THURSDAY SEPTEMBER 10.2020

Today, Thursday September 10, 2020, was the first day that I was able to get online for a live class meeting. This was a result of having technology issues rectified. In that regard, ALL STUDENTS will be expected to be online ON TIME at the designated times as posted for their daily class meetings. Please be advised that attedance will be taken everyday. I would ask that all students turn on their cameras so that I have a visual as to who is online which would foster a feeling of a classroom community. Starting tomorrow Friday September 11, I will commence delivering instruction. Students should be prepared to take notes and participate in class discussions. I respectfully ask for your cooperation as we work through our online learning until we are able to resume in person classes sometime in October. In the meantime, be safe and stay healthy. I look forward to providing you all with the quality instruction Saunders Trade & Technical High School is known for. Together we can do this..!!!

September 8, 2020

Greeting to all my 11th & 12th Grade students,

I hope this message finds you and your families safe, healthy, and in good spirits. As I am sure you know, this school year will be a challenging one as we continue to deal with the COVID-19 epidemic. I respectfully ask for your cooperation and understanding as we move forward. I am focused on delivering instruction to the best of my ability. We will overcome any and all obstacles we might face. As you are all automotive students, I urge you to adopt the corporate motto of the Porsche Motor Car Company which is "Excellence is expected..!"

When I left Saunders High School as of Thursday, September 3, I had no working internet service in my room through no fault of my own. As I have apprised the administrators of this situation and was told that the technology department would get me online as soon as possible, I beg your patience as well as your cooperation. In the meantime, please check my webpage everyday for updates as to when my internet service will commence as well as any assignments I will be posting. Thank you again and be well..!

Richard J. Manzino
Hours are from 8:00 AM to 11:30 AM daily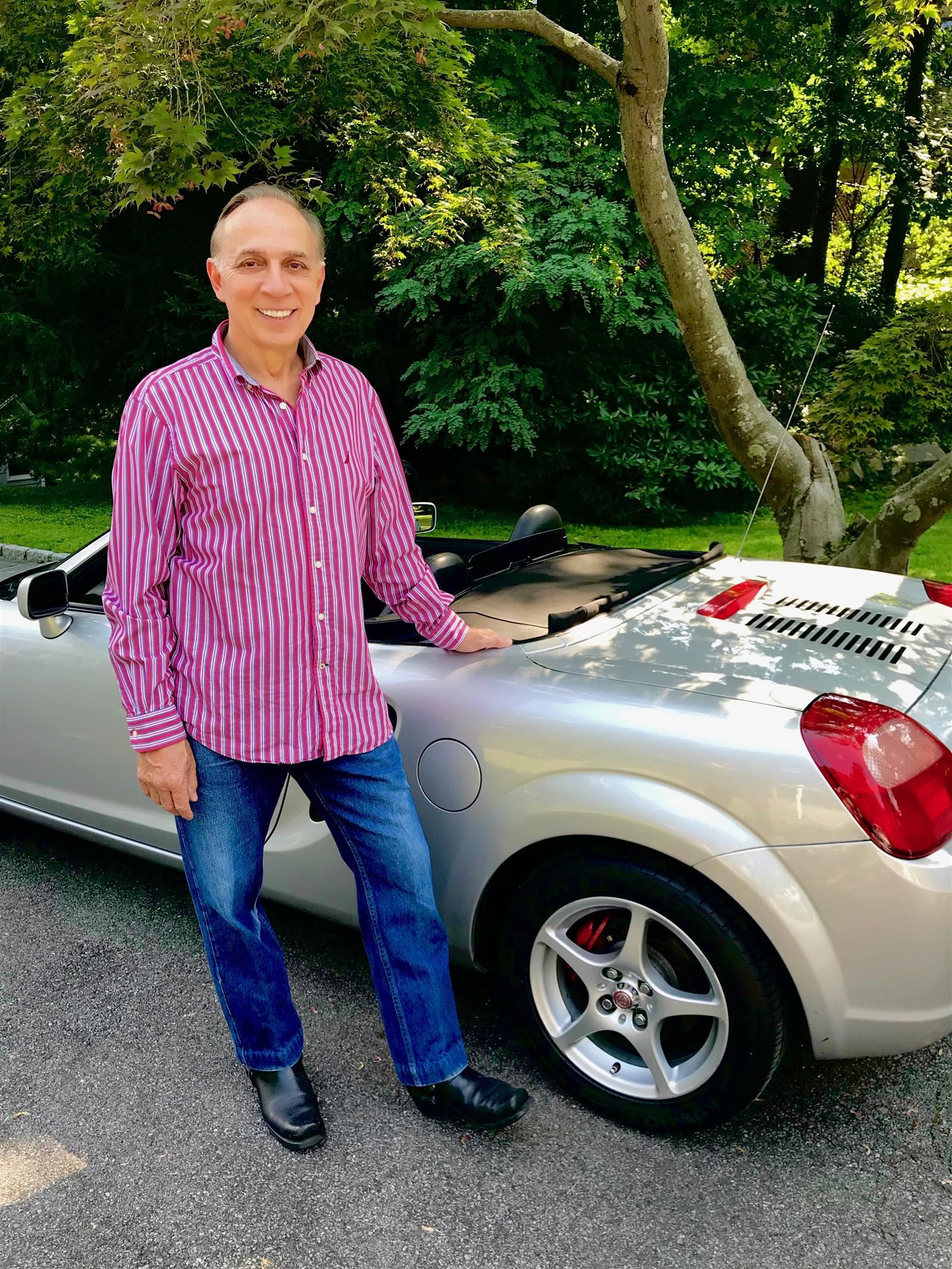 Phone:
Email:
Degrees and Certifications:
Bachelor of Business Administration: IONA College Master of Science in Education - School Administration & Supervision: IONA College New York State Teacher Certification Program: New York Institute of Technology Master Certified Automotive Instructor: National Institute of Automotive Service Excellence (A.S.E.) Various manufacturer and system specialty certifications Teacher of the Year 2013 - Yonkers Public Schools
Mr.

Richard Manzino

Welcome to my webpage! My focus is to provide automotive instruction in a clear and concise fashion with an emphasis on making complicated concepts easy to understand. I have extensive experience in the automotive field starting as a young boy working in my family's automotive business. My experience includes working as a technician, staff management, hiring, payroll management, inventory control, sales, and running a business. As well as my academic degrees, I have tested for and earned a Master Technician Certification from the National Institute of Automotive Service Excellence (A.S.E.). Additionally, I have attended numerous manufacturerers schools and have earned training certifications in Ignition Systems, Automotive Air Conditioning, Fuel Injection Systems, Front End and Suspension Systems, Automotive Electrical Systems, and Wheel Alignment. I was voted Teacher of the Year for the Yonkers Public School System in 2013. At the college level I am an Adjunct Professor of Education for several area colleges. My personal goal is to never stop learning as I am constantly enriched by furthering my education as well as learning from my colleagues and the people around me. In addition to teaching a wide array of automotive subjects, I take great pride in teaching students about life and how they can become more productive and responsible citizens.
Students:

Please click on the ASSIGNMENTS tab to the left to see posted assignments.

All students are reminded to email their assignments via my school email as soon as they are completed as assignments

will be marked late if they are submitted after the due date!