Ms. Susan McDonald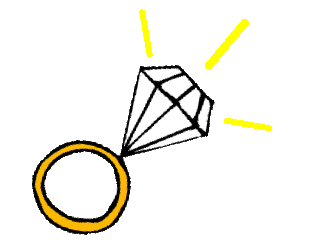 Phone:
Email:
Degrees and Certifications:
Ms.

Susan McDonald, Reading Specialist

Greetings Everyone! I hope that you are doing well. Thank you to those of you who have been giving in your work.

Here Are Some Important Updates:Please check out the next set of lesson plans. Remember to please click on the assignments tab on the left or above if you are on a mobile phone. Then click your grade.

Please Refer To The Assignments Page For A Schedule To Pick Up Personal Belongings.

For Grades 7 and 8, Final Exam Projects are due Friday June 5, 2020. Instructions, Planning Pages and a Project Rubric for the assignment have been posted since May. You are writing a digital children's book to be displayed. You must use audio, visual and sound effects. You should be completing all work on a website called www.storyjumper.com. The book should be a minimum of 18 pages as each page only requires two sentences. Part I was due 5/21, Part II was due 5/28. Part III is now due 6/5 for a passing grade.

To pass with distinction, you may wish to write a longer abc book due 6/8. PLEASE NOTE I CANNOT TAKE PROJECTS PAST JUNE 8, 2020 as all student scores must be entered in time for report card distribution.YOU WILL RECEIVE A FAILING GRADE. DO NOT LOG IN WITH A GOOGLE ACCOUNT OR FACEBOOK on the site. I have emailed all students their usernames and passwords. Simply go to www.storyjumper.com , type in your username and password. Once there, you can change your password and join our class. I will be monitoring your work on the site. I have also posted planning pages and a rubric on my assignments page. You don't have to complete the planning pages for submission, they are to guide you. Your final score will be the total amount of points you earned in each category of the rubric. There are a lot of wonderful books in the Story Jumper digital library which you can examine for models.

Some of you have completely finished your books already and they are beautiful! Some of you have not done your graphics or recorded your books. This is part of your presentation. Please be certain you add pictures and record your work. You can watch a video on site to help you with this. SOME OF YOU HAVE NOT STARTED YOUR WORK! If you do not have a computer and cannot access the storyjumper site, but you do have an ipad, you must email me so I can provide you with an alternate site and class link that you can use to create your digital book. If you must create your book by hand, contact me so that we can adjust your assignment as needed. PLEASE BE CERTAIN NOT TO PLAGIARIZE WORK. These are actual books you are publishing on the site so it is very serious. Plagiarism means you copy somebody else's words without their permission. It is a crime. Remember, you are a great author. Let us read your story! The only written work you have this week is to finish your book.

COMPLETING THE FINAL PROJECT IS NOT A CHOICE. EXCUSES ARE NOT AN OPTION! IT WILL SERIOUSLY AFFECT YOUR FINAL GRADE! Contact me at my email if you are having problems. I WANT TO HELP!

Grade 6 will continue using the app called Reading Constellations. Please note this is the correct website: www.rallyeducationonline.com/rso?YONKERS There was an error in the assignment page instructions, last time. Please enter your first name and first letter of your last name in the student id box. Do not capitalize these letters and do not leave spaces between them. Please enter my name as teacher. If you enter your homeroom teacher's name, I will have no access to your work. Please use Susan McDonald for this purpose. Work on all other assignments as well.

Remember to type and email all responses to me, or write and take a photo and email your work to me. All students must submit a weekly work log due to me on Friday. See the Dodson homepage for a copy to download for my class.

My hours are 9:00 am - 12:30 pm, Monday through Friday. Have a wonderful week! You are my super stars!

Please contact me at SMCDONALD@yonkerspublicschools.org with any questions you may have.

Mrs. McDonald

Stay healthy!