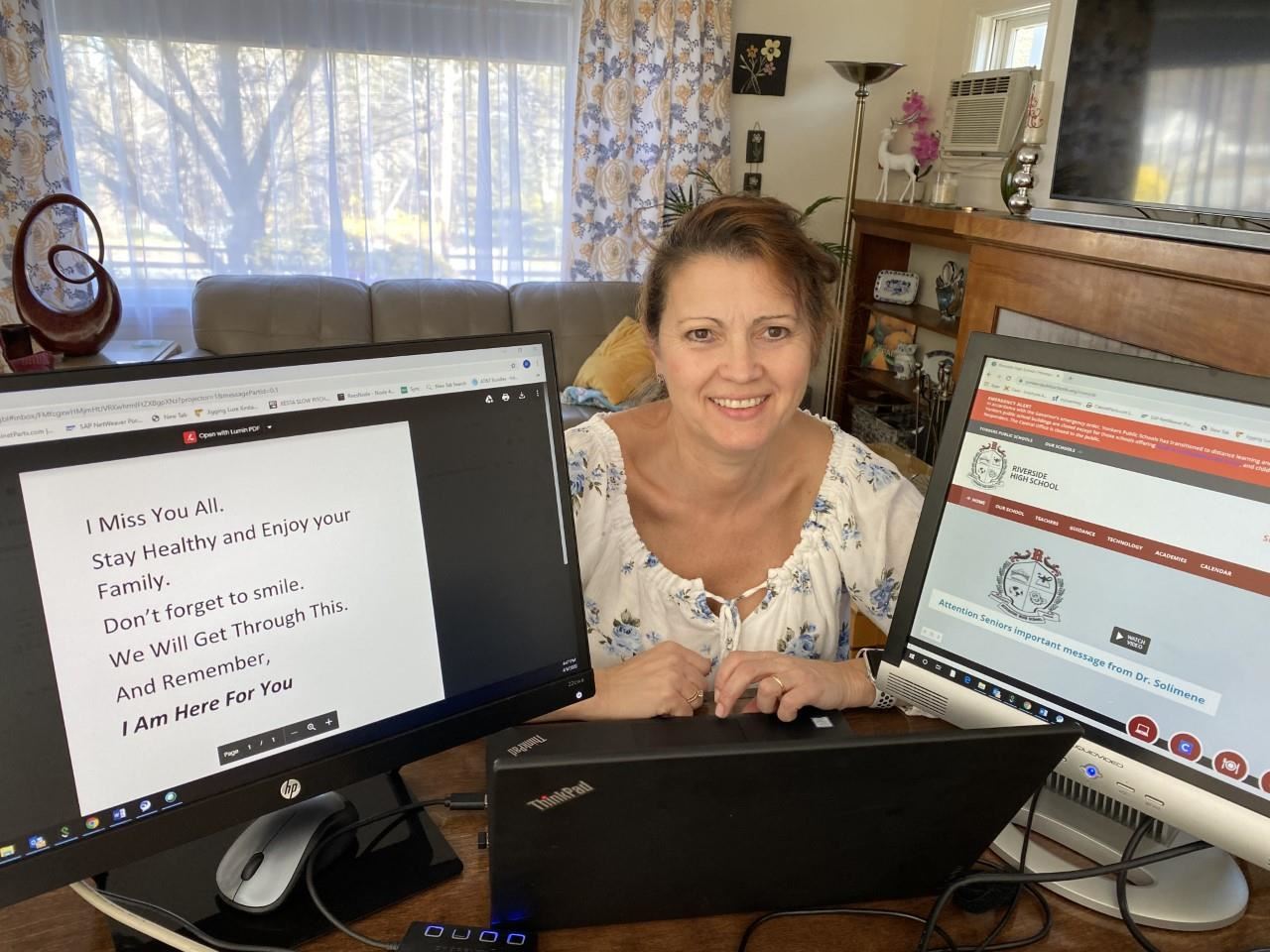 Phone:
Email:
Degrees and Certifications:
Mrs.

Maria Rodriguez

This is my 15th year teaching at Riverside High School. I am originally from Spain and love Soccer. My favority team is Real Madrid.

ONLINE INSTRUCTIONAL SUPPORT RESOURCE. Use the Microsoft Teams Link to access our online classes (you must use your email address provided by the Yonkers public schools)

Go to the Calendar page to see the assignments due for any day. Remember the SUMMER PROJECT is due September 25

I am available to help via e-mail everyday from 8:30 am - 2:29 pm. Use my email address to ask me any questions about the assignments or the class itself.
Workbooks can be downloaded using the links in the left. Also they will be distribute in the school (Riverside High School) during Flex Wednesdays after your last class (11:08 PM) until 2:29 PM
Teacher Absence or Technology Failure If I am absent or I don't have access to the internet please go to Independent Learning Assignments page in the left column (bottomn) and follow the instructions.