Phone:
Email:
Degrees and Certifications:
University of Team 6 English Language Arts/Social Studies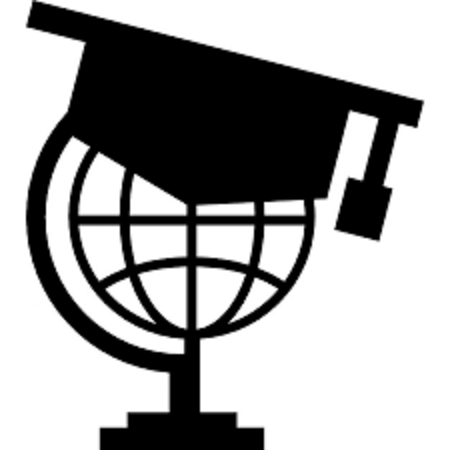 Phone:
Email:
Degrees and Certifications:
Ms.

Tartaglione

Please JOIN the YPS To HELP THOSE IN NEED As a RESULT of HURRICANE FIONA
While engaging in ...

Accountable Talk

~ Critical Thinking ~

Checks for Understanding

...
"Let Your LIGHT SHINE " this 2022 - 2023 School YEAR.
Greetings to the CLASS of 2023 and Families,
So very PROUD of each Grade 6 Student as they have begun to start this new journey in which our focus remains on

COLLEGE and CAREER READINESS

and the engagement and consistency of

READING, WRITING, LISTENING and SPEAKING

as well as ongoing

INQUIRY PROJECT BASED LEARNING

. It has been both enjoyable and productive on establishing a "COMMUNITY of LEARNERS" as you are all becoming AQUAINTED with GRADE 6 ELA/SS. Be sure to note that ELA/SS Assignments are POSTED and located on the ASSIGNMENT Section of MY TEACHER PAGE.
As we move forward, continue ... "SHINING YOUR LIGHT" this 2022 - 2023 school year.
PARENTS/GUARDIANS***STUDENT ABSENT NOTES are kindly asked to be emailed to: mtartaglione@yonkerspublicschools.org
~~~~~PARENT/TEACHER OPEN HOUSE - Thursday, October 6, 2022 @ 5:00 PM~~~~~
~~~~~~~~~~~~~~~~~~~~~~~~~~~~~~~~~~~~~~~~~~~~~~~~~~~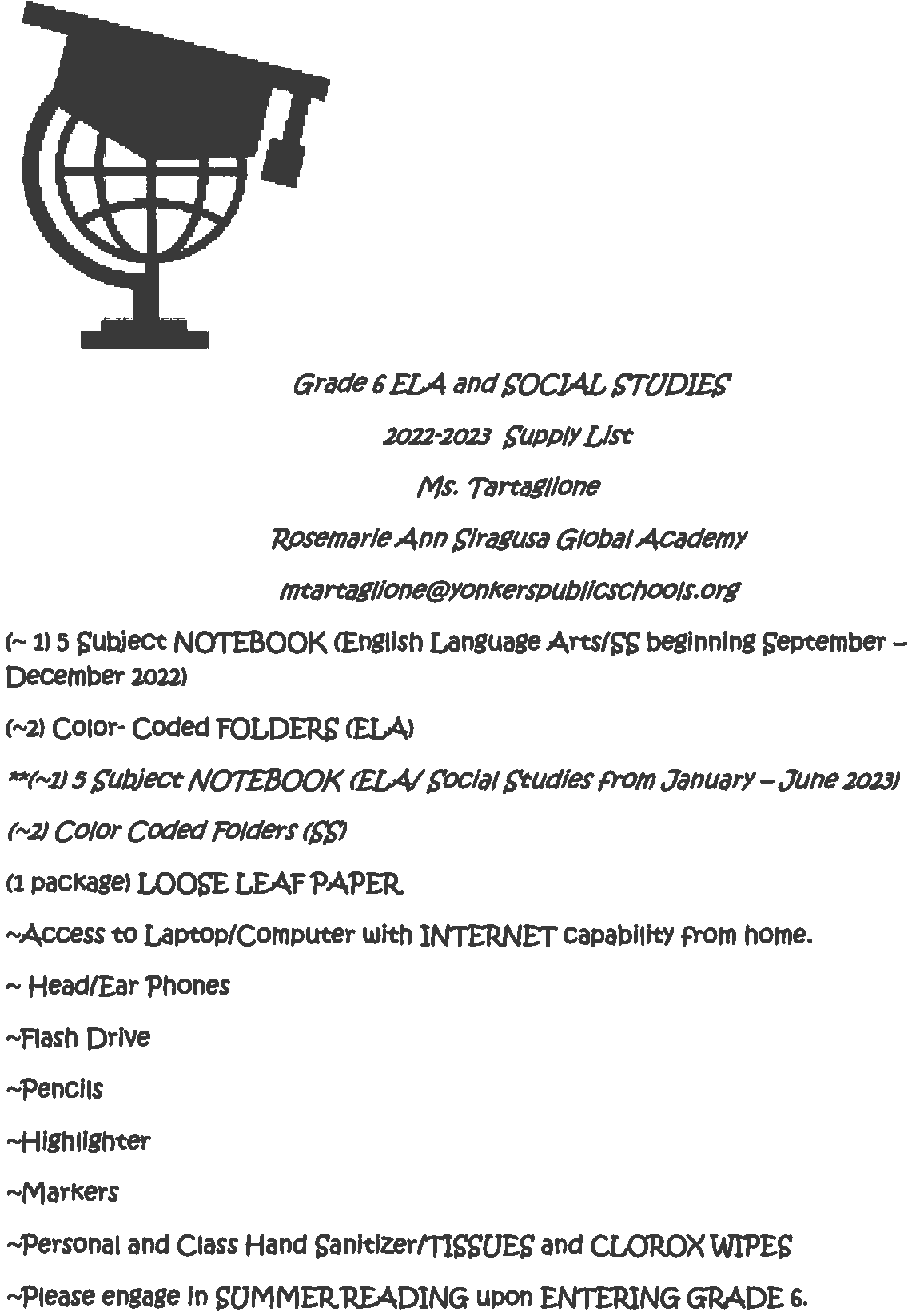 ***REUSEABLE WATER BOTTLE
STUDENT DISMISSAL - Students are either dismissed to the YPS SCHOOL BUS, are being PICKED- UP or noted to be a WALKER. All must be communicated by the PARENT/GUARDIAN in writing to the Siragusa Global ACADEMY.
A PARENT/GUARDIAN written letter is requested stating how their child is to be dismissed along with specific details of who is given permission to pick up the student and or if they have parental permission to walk home.
SAFETY FIRST... ALWAYS FOR OUR STUDENTS
*********************************************************************************************
Any student who is absent on a given day, please email me at mtartaglione@yonkerspublicschools.org the parent/guardian letter of excuse.
The best way to communicate with me throughout the day is in email form. All questions and concerns will be given a response by the end of the day. Please note that if it is an EMERGENCY, calling the school's MAIN OFFICE is recommended at 914-376-8570.
ACCESSING PARENT PORTAL: STUDENT REPORT CARDS READ MORE.
***********************************************************************************************************************
Take a visit to the YONKERS PUBLIC LIBRARY
CLICK HERE...
*** CLEVER LOG IN INSTRUCTIONS ***
Parents and Guardians ... Please Join the Siragusa PTA (application).
"Be the CHANGE you wish to see in the WORLD"
-Gandhi