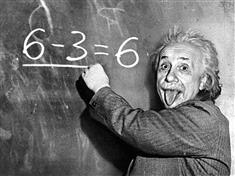 Phone: 914-376-8118___________REMIND_TEXT #: 81010____Class Code: @SiSenora20
Email:
Degrees and Certifications:
B.S. Sociology and Urban Studies Fordham University M.S. Curriculum and Instruction The University of Scranton Master's + 60 credits Certifications: Secondary Mathematics 7 - 12 Students with Disabilities Birth- Grade 2 College Board AP Calculus
Mrs.

G. Alvarez-Garcia

Welcome to the 2020-2021 School Year!!!!

¡Bienvenido al año escolar 2020-2021!

History in the making

Haciendo historia

"Unity is strength...when there is teamwork and collaboration, wonderful things can be achieved" Mattie J.T. Stepanek

"La unidad es fuerza ... cuando hay trabajo en equipo y colaboración, se pueden lograr cosas maravillosas"

I am Mrs. Alvarez-Garcia,
I am a person of high integrity and sincere purpose.

I am a competent and capable educator and facilitator.

I treat myself and my students with kindness and respect.

I am becoming a better teacher every day for my students.

I am making a difference in my students' lives.

The work I do matters.

I am thankful to have a challenging and fulfilling career.

I motivate and empower my students.

I believe in myself and my abilities.

I am peaceful and calm, and greet the day with ease.
Soy la Sra. Alvarez-Garcia,
Soy una persona de gran integridad y propósito sincero.

Soy un profesor competente y capaz.

Me trato a mí mismo y a mis alumnos con amabilidad y respeto.

Me estoy convirtiendo en un mejor maestro cada día.

Estoy marcando una diferencia en la vida de mis estudiantes.

El trabajo que hago importa.

Estoy agradecido de tener un trabajo desafiante y satisfactorio.

Motivo y capacito a mis alumnos.

Creo en mí mismo y en mis habilidades.

Estoy en paz y calma, y saludo el día con facilidad.
During this period of extended closure, I wanted to thank you for supporting our efforts at remote learning. I know that this is not easy nor perfect, but we are giving it our all and navigating these challenges together. We truly appreciate and value your partnership!
While I know that nothing can replace the learning experience in a classroom, I am dedicated to serving the educational needs of our students and well-being of our school community. I also recognize that remote learning is still new territory on many levels, and we are continuing to grow and evolve as we move forward from week to week.
Durante este período de cierre prolongado, quería agradecerle por apoyar nuestros esfuerzos en el aprendizaje remoto. Sé que esto no es fácil ni perfecto, pero estamos dando todo y navegando juntos por estos desafíos. ¡Realmente aprecio y valoro nuestra asociación!
Si bien sabemos que nada puede reemplazar la experiencia de aprendizaje en un salón de clases, estamos dedicados a atender las necesidades educativas de nuestros estudiantes y el bienestar de nuestra comunidad escolar. También reconocemos que el aprendizaje remoto sigue siendo un territorio nuevo en muchos niveles, y seguimos creciendo y evolucionando a medida que avanzamos de semana en semana.
Please sign up for REMIND!!! You may contact me via REMIND at your convenience!! You do NOT have to download the app-- you may receive text messages!!!