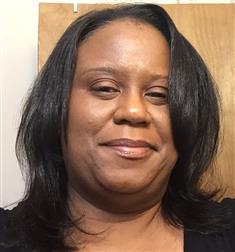 Phone: (914) 376-8563
Email:
Degrees and Certifications:
Ms.

L. Edwards

I have worked in the Yonkers Public Schools District for about 14 years and I have been teaching for over 20 years. My background includes general education, special education, and early childhood education. When I am not working I enjoy traveling. I also attend professional development in order to stay abreast of new and updated teaching practices. I am currently working in the combined classes of grades 4, 5, and 6, however, I enjoy working with students from all grade levels.
Open House October 13 2020Open House October 13 2020

Welcome Back Families of Class 211

As we begin the new school year it is obvious that we are starting school in a different way but, I am looking forward to a fantastic school year with the best students on the planet. Yes, it is true that starting your day early will be a challenge, at first. Yes, it is true you may not want to get up early in the morning. Yes, it is true that school from home is very different.

Here is the thing I need you to remember, I am counting on you to show EVERYONE why you are the best students on the planet. You come to school everyday. You try your best to learn new things. You enjoy talking to your classmates. You enjoy having breakfast and lunch together. You understand how important school is. You are creative and you like showing everyone how talented you are.

I look forward to seeing you everyday and I am excited to start the school year with you.

We've got this!

OPEN HOUSE October 13, 2020

Click the link below to view our class Open House Presentation