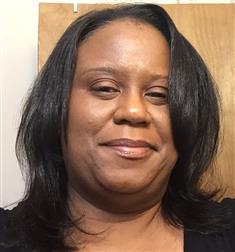 Phone: (914) 376-8563
Email:
Degrees and Certifications:
Ms.

L. Edwards

I have worked in the Yonkers Public Schools District for about 13 years and I have been teaching for over 20 years. My background includes general education, special education, and early childhood education. When I am not working I enjoy traveling. I also attend professional development in order to stay abreast of new and updated teaching practices. I am currently working in the intergrated classrooms for grades 7 and 8 however, I enjoy working with students from all grade levels.
REGULAR SCHEDULE WHILE WE WORK FROM HOME FOR:

Ms. Edwards; Ms. Sharpe; Ms. Ayala

We can be reached by phone, by email, and on TEAMS

MONDAY-FRIDAY CLASS SCHEDULE

Class 7-212

Social Studies Class 8:45am - 9:30am

Math Class 9:45am - 10:30am

Science Class 10:45am - 11:30am

English Class 11:45 - 12:30am

Class 8-211

English Class 8:45am - 9:30am


Science Class 9:45am - 10:30am

Math 10:45am - 11:30am

Social Studies 11:45am - 12:30am

SATURDAY

8:30-9:30am Ms. Edwards ONLY!

YOU CAN ALSO REACH OUT TO ME ONLINE

Find me at Ledwards@yonkerspublicschools.org

Find me on TEAMS in your MICROSOFT OFFICE 365 School Account.

School webpage: yonkerspublicschools.org/boycethompson then Click The Teacher Tab

In addition, I am making phone calls.

Emails:

Ms. Sharpe

Tsharpe@yonkerspublicschools.org

Ms. Ayala

Cayala@yonkerspublicschools.org

You can also find Ms. Ayala and Ms. Sharpe in our TEAMS group.