Welcome to Math 7/Math 8/ w/ Mr. Jeremy Galland!
Welcome to our 2020-21 school year.

It looks like it will be a challenging start to our fall school year.

Please stay engaged in learning, while our classes learn how to most effectively use Microsoft Teams for our online lessons, assignments, and gatherings.

7th graders have a math class either 1st or 3rd period.

8th graders have a math class either 5th or 7th period.

Ask questions if you can't access CLEVER, Microsoft Teams, Microsoft Office 365, ....

We will also use emathinstruction.com this year for video lesson review, support, and lessons.

All students ALREADY have a login for Teams... Begin by logging into CLEVER.

To access CLEVER, click here.

Student login: student ID#@yonkerspublicschools.org

Student password: the student's 8 digit birthdate

Once logged into CLEVER, students can scroll down to the OFFICE 365 button, and click it. That will log the student into OFFICE 365, and it'll give them access to TEAMS, WORD, ONE NOTE, etc.

As our classes get up to full speed with online learning platforms, we will be able to have daily assignments and discussions and lessons.

Stay positive. Stay active. Find a healthy balance for your daily schedule that shifts the focus back towards learning, reading, and working.

See you online soon.

See you in person soon after that.

-Mr. Galland

PARENTS/GUARDIANS: please help our 7th and 8th graders create an independent structured learning plan.

(being around our kids for many many hours, during stressful times, is challenging with this age group especially... please balance their need for independence with our need as parents to be pushing and guiding them to focus on academic pursuits.)

Students need guidance and reminders to keep focused, but they still will be insecure, quick to get frustrated, and inexperienced having to be so independent regarding creating their own learning structure, schedule, and environment.

All the best to our community and your families during these challenging months.

BIG PICTURE: keep the kids happy, focused, and learning a variety of diverse academic subjects.

I am in the classroom, and will make sure our classrooms follow all safety guidelines so that we can best minimize the risks to a spreading virus. Please send your kids into the classroom as soon as it is appropriate for your family.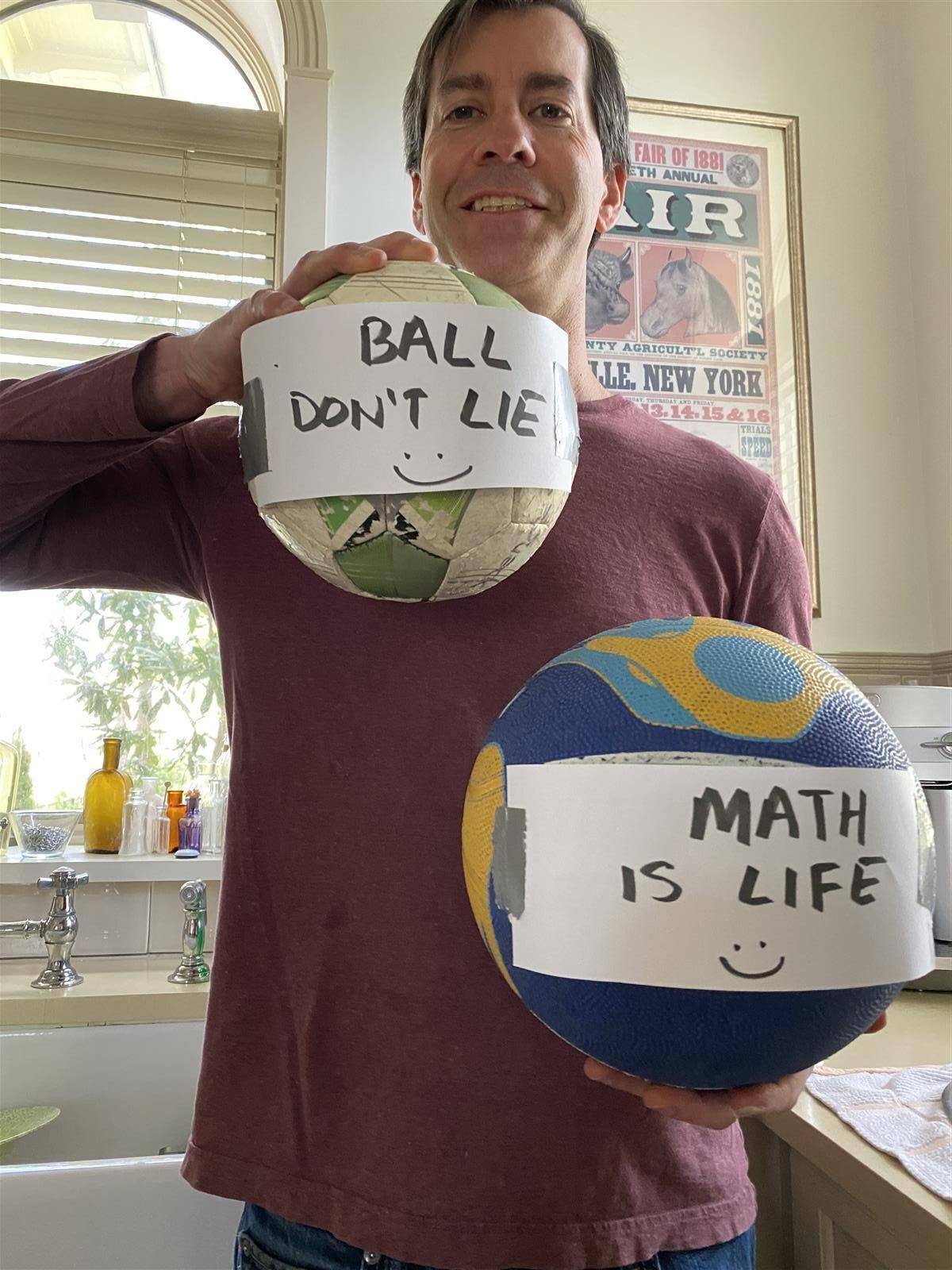 Phone: 914-376-8580
Email:
Degrees and Certifications:
Mathematics 7-12 Special Education Generalist 7-12 Special Education Extension for Mathematics 7-12
Mr.

Jeremy Galland

We follow the core EngageNY 7th and 8th grade math curriculum...

We use examples from physics, biology, economics, engineering, geometry, statistics, sports, baby-sitting jobs, design, and carpentry to help our students develop a deeper understanding of the concepts and uses of linear and non-linear relationships.

To support and/or accelerate your child's math instruction, consider using the free website, app, and tools from khanacademy.org or look into dreambox, emathinstruction, and other resources online. Find the Engage NY sections and familiarize yourself with the foundation support lessons, videos, examples, hints, and practice problems.

Dreambox.com is not free but has a free trial period of course.

Beyond mathematics, consider exploring google's SKETCH UP for design, architecture, and technical drawing. MIT's SCRATCH program is a beautiful platform for students to learn block based computer programing through animation and game design.

I have been teaching Math 7, Math 8, and Algebra at Kahlil Gibran since 2014. I hold a Bachelor in Science degree in Mechanical Engineering from Massachusetts Institute of Technology, and a Master in Arts degree in Secondary Mathematics Education from Mercy College.

Before switching careers from wall street to central avenue, I taught boat-building as a STEAM after-school activity in Brooklyn, Queens, and Manhattan public schools. I worked with middle school students at Brooklyn Boatworks and high school students through the alternative City-As-School and The East River Apprentice-shop, while running a financial derivatives commodity trading company operating on the New York Board of Trade. For many years, I have enjoyed being a youth coach in AYSO, Little-league, chess clubs, and Gibran modified sports.