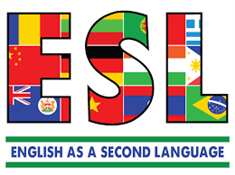 Phone:
Email:
Degrees and Certifications:
Ms.

Hockstader

Hello, my name is Ms. Hockstader and I am the ENL teacher for grades 3-5 at School 17. As an ENL teacher, I work with students whose first language is not English and I am responsible for helping them improve their vocabulary, reading comprehension and writing. I look forward to a wonderful year and meeting all of you.

The hours that I can be reached are from 10 am- 1:30 pm. You can reach me by e-mailing me at Ihockstader@yonkerspublicschools.org. I hope to be on DOJO shortly and will notify you as soon as that happens.

Good afternoon Parents and Students. I have been set up on the following teachers' DOJO pages: Ms. Kempf, Ms. Soto, and Mrs. Melendez-Hernandez. I have e-mailed the parents of those students who attend these classes and have assigned work to those parents who have replied. I hope to hear from each and everyone of you so that I can begin teaching all my students in groups. Looking forward to hearing from you and stay safe and healthy. Thank you.

Hello All,

This certainly has been an interesting year and one we will never forget. I hope that all of you have a safe and wonderful summer. I look forward to seeing my students next year and for those who graduated, good luck in Middle School- we had a wonderful time together.

The following sites can help your child/children during this time of learning at home:

To access Clever:
Go to www.clever.com/in/yonkers from any internet-enabled device
Click on "Log in with LDAP"
Enter your district e-mail address:

6 digit student ID followed by "@yonkerspublicschools.org" (e.g. 123456@yonkerspublicschools.org)

Enter your district password (same password used for district devices)
Click on any of the icons to access the instructional technology resources

For library resources that require different log-in credentials, hover over the application to display the username and password
Use the displayed username and password to access the resource
PBS LearningMeda Program for Parents and Teachers
Parents and Teachers please access free educational resources that supplement and enhance learning at PBS LearningMedia. PBS LearningMedia provides original digital content and supplemental viewing guides for on-air programming that enhance learning, including grade level collections and webinars.
https://ny.pbslearningmedia.org/
National Geographic
https://kids.nationalgeographic.com/
Grammaropolis:
A wonderful website that teaches grammar. Please e-mail me for your child's username and password to get started.
Khan Academy
A web site full of lessons on different subjects. Khanacademy.com
Raz Kids
Some students have been signed up on Raz Kids. I have contacted those students who are signed up through e-mail or Dojo.