All Categories
Unassigned
MEMORIAL DAY PROJECT
Select Month
January
February
March
April
May
June
July
August
September
October
November
December
Select Year
2019
2020
2021
2022
Filter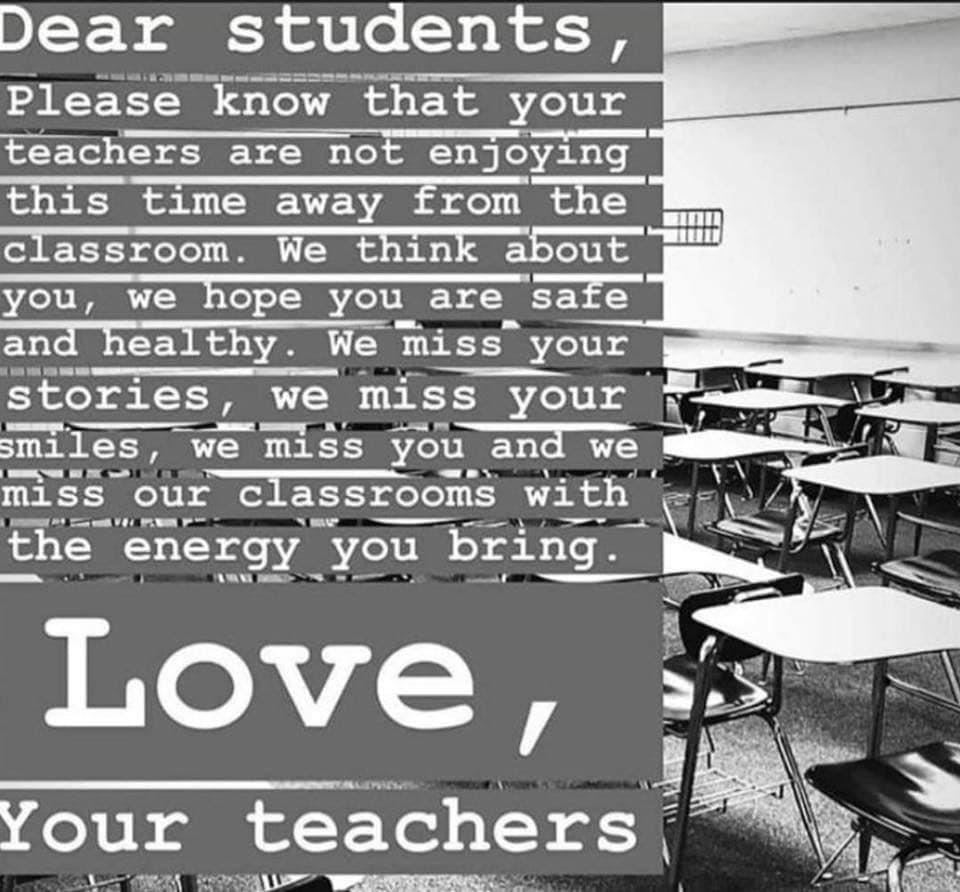 Phone:
Email:
Degrees and Certifications:
Mrs.

Rivas

Dear Students and Families:

I hope that you continue to remain, safe and healthy. I know that you all have done or are cotinuing our Emergency School Work Packets diligently as I have spoken to all of you and your children already and will continue to be in touch. Please continue to try and provide as much normalcy as possible during these trying times.

I would like you to know that I will be available from 8am until 11:30am on Monday - Friday for any assistance you or your child may need. Of course you know these are official hours but I have been and always will be only a phone call or text away (917 670-4589).

Please note if you click on the Blue Electronic Learning Tab you can access Additional Materials and Worksheets for your child! (Also available in Spanish).

The Math Assignments below have videos the students can watch for help and they can also reach out to me for help!

The ONLINE work should continue thru Clever as we will be monitoring the Activity Reports for Khan Academy and Sumdog for Math and IReady and Castle Learning for ELA .

Please be sure students are completing the WORK LOG I have sent you and which can also be found on our websites Electronic Learning Tab.

Continue to enjoy your children and family time as much as you can, for as long as this lasts, because this too shall pass! Please try to maintain a stress free and calm learning environment for your children and yourselves as well. Thank you!

Regards,

Mrs. Rivas

P.S.

I came across this great app called Happy Numbers for Math I think your kids will like it in addition to Sumdog and Khan Academy!

Remember also to have them read and write about what they read daily if possible! First graders can draw and write a sentence or two.

Also a good time to teach them to TIE THEIR SHOELACES! Thank You!

------------------------------------------------

September 2020 Welcome Back! Thank you for entrusting your child to my care. I look forward to the year ahead with great enthusiasm.

This is my 17th year teaching. I hold a Master's Degree in Elementary Education, Bilingual Education, and Special Education. I hold Teaching Certifications for grades K through 6 from the State of New York, and AMS Montessori Elementary Certification for ages 6 through 9 from CMTE New York. I am a mother of two grown children and grandmother to two beautiful grandchildren. Please do not hesitate to contact me via email at arivas@yonkerspublicschools.org or text if you should have any questions or concerns. My number is 917 670-4589. However, if the matter is urgent please call the office as I check my phone only at lunch and after school.
All Categories
Unassigned
Select Month
January
February
March
April
May
June
July
August
September
October
November
December
Select Year
2019
2020
2021
2022
Filter