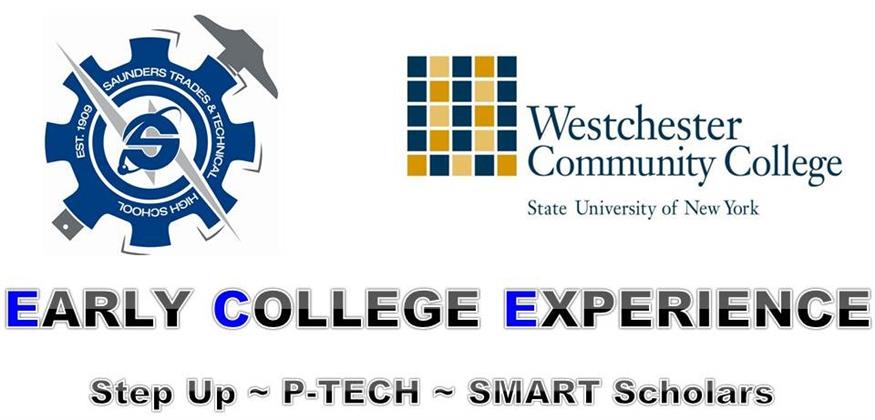 The following college credit courses listed below are available to be offered through Westchester Community College's

Early College Experience(ECE) Program for the 2018-2019 Academic Year.

ECE tuition for the 2020-2021 academic year will be $63.67/credit

(ie. a 3 credit course is $191.01; a 4 credit course is $254.68, etc) – one-third the cost of the regular per-credit tuition at the college.
P-TECH Students Going Into College Year 1

:

1 - WCC Applications should be turned into Mr. Petrino or the Main Office ASAP

2 - You must RSVP for one of the the 2018 Freshman Orientation Dates at the following link: WCC Freshman Orientation.

All first-time, full-time students who are new to Westchester Community College for fall 2018, are REQUIRED to participate in and complete New Student Orientation.

You MUST SIGN UP to attend one of the four sessions being offered this summer. The dates to choose from are:

Dates:

Monday, August 13
Tuesday, August 14
Thursday, August 16
Friday, August 17

If you do not sign up and attend one of the orientation sessions, a hold will be placed on your student account, preventing you from registering for future classes, accessing transcripts, etc.

The program is scheduled to begin promptly at 9:00am with check-in opening at 8:15 am all four days. The program will end around 5:00pm. Please make sure you are available for the full day. The program will begin in the Hankin Academic Arts Building Theater with parking available in Lot #4.