Important Information For Parents/ Hybrid Students !!!

Parents must complete the Covid 19 questionnaire form every day for their child/children before they arrive to school. The form can be found on the School 9 Web page.

Track A

students - Monday & Tuesday

Track B

students - Thursday & Friday

Please note the Arrival and Dismissal Time and location.

Arrival Time/Location - 8:45 am Fairview Street ramp
Location/Dismissal - 3:00pm Fairview Street Ramp.
All students working remotely should log on to microsoft Teams at 8:45am for daily expectations and Assignments.

Click this link for information on how to log into Microsoft Office 365 and Teams!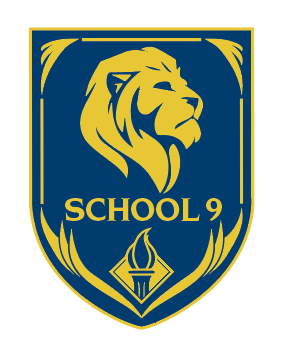 Phone:
Email:
Degrees and Certifications:
Mr.

Martinez

Hello! My name is Ramon Martinez and I am a fifth grade teacher and web-master here at School 9. I have a Masters degree in Childhood Education from Lehman College, as well as a Bachelors degree in English Literature. I became a teacher to help make positive changes in our community. Although we are all going through these challenging times, please know that I am here to support you in whatever I can. I believe in working together to establish the saftey, well-being and education of our children.

Remote Learning/Virtual Classrooms will begin 9/8/2020. Please make sure your child is signed on to Microsoft Teams on time everyday as attendance will be taken daily.

Please feel free to contact me at Rmartinez3@yonkerspublicschools.org, the ClassDojo app, or you can call/text me from Monday-Friday, 8:35am-3:15pm at my work number (914) 357-5601 for immediate communication.

Virtual/In Person Computer class with Mr. Reda will be on Mondays, 9:00am-9:30am

Virtual/In Person Gym class with Coach Fasack will be on Tuesdays, 9:00am-9:30am

Virtual/In Person Art class with Ms. Tierney will be on Thursdays, 9:0am-9:30am

If your child receives ENL Services from Mr. Dominguez or Ms. Mays, please go to their School 9 webpage (link below) for assignments and assistance or you can email them directly too.


Mr. Dominguez

If your child receives Title 1 Services, you can contact Ms. Matera our Title I Reading teacher.
Please contact me if you have any questions or problems with the assignments. As an additional help, here are some great videos that explain step-by-step instructions on how to understand and solve problems in mathematics using Eureka Math.