Phone:
Email:
Degrees and Certifications:
•MSEd, Touro College Graduate Education & Special Education •MLIS, Queens College Graduate School of Library & Info Science •JD, CUNY School of Law •BA, CCNY, English
Mr.

Francis James Stanley

Mr. Stanley is readily available via email, the hours he maintains for school during this school closure are 9:45 AM - 2:00 PM

However, Mr. Stanley will respond ASAP to any and all emails regardless of what time during the day.

Students are directed to check Class Assignments and join the class on Khan Academy as directed.

Any questions may be asked via Mr. Stanley's Yonkers school email: fstanley1@yonkerspublicschools.org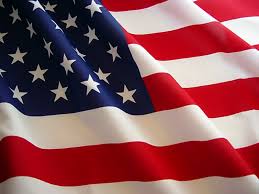 Memorial Day Districtwide Activity
On behalf of Dr. Quezada, in celebration of Memorial Day, we will be taking part in a class activity as part of a districtwide event. Post into Flipgrid
https://flipgrid.com/4f53568b
- your thanks for all the soldiers, veterans, and heroes who have served and/or paid the ultimate sacrifice - by Tuesday, May 26.
Learning resources: https://www.yonkerspublicschools.org/memorialday2020
All Categories
Unassigned
Select Month
January
February
March
April
May
June
July
August
September
October
November
December
Select Year
2019
2020
2021
2022
Filter
All Categories
Unassigned
Select Month
January
February
March
April
May
June
July
August
September
October
November
December
Select Year
2019
2020
2021
2022
Filter
All Categories
Unassigned
Living Environment
Select Month
January
February
March
April
May
June
July
August
September
October
November
December
Select Year
2019
2020
2021
2022
Filter