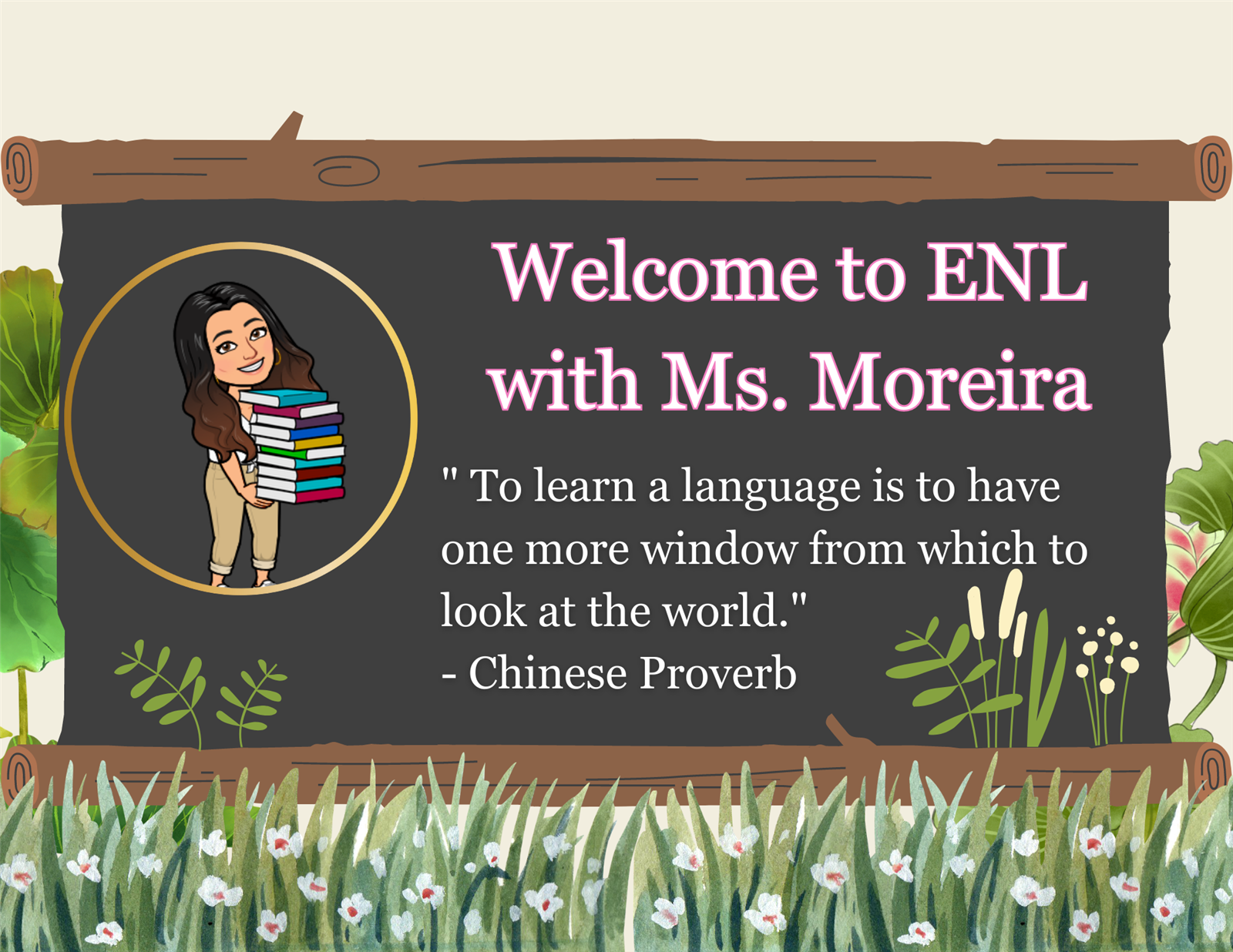 Para espanol, lea al final de la pagina.

Hello Families and Students,

Welcome to the 2023-2024 school year. I am Ms. Moreira, an English as a New Language (ENL) teacher. I am excited about being a part of the Dodson learning community and envision a wonderful school year ahead. I hope my students and families have had a fun and healthy summer.

I am looking forward to meeting my new students and families. I am here for you, to help you in any way I can. If you have any questions, you can contact me at ymoreira@yonkerspublicschools.org.
Hola Familias y Estudiantes,

Bienvenidos al año escolar 2023-2024. Soy la Sra. Moreira, profesora de inglés como nuevo idioma (ENL). Estoy entusiasmado de ser parte de la comunidad de aprendizaje de Dodson y imagino un maravilloso año escolar por delante. Espero que mis estudiantes y familias hayan tenido un verano divertido y saludable.

Tengo muchas ganas de conocer a mis nuevos estudiantes y familias. Estoy aquí para ti, para ayudarte en todo lo que pueda. Si tiene alguna pregunta, puede contactarme en ymoreira@yonkerspublicschools.org

Consulte el sitio web de Robert C. Dodson para obtener información. Haga clic aqui para visitar el sitio web.
Además, consulte la página web de su profesor. Haga clic aqui para obtener una lista de los profesores de Robert C. Dodson.