¡Bienvenidos al año escolar 2020-21!/Welcome to the 2020-21 school year!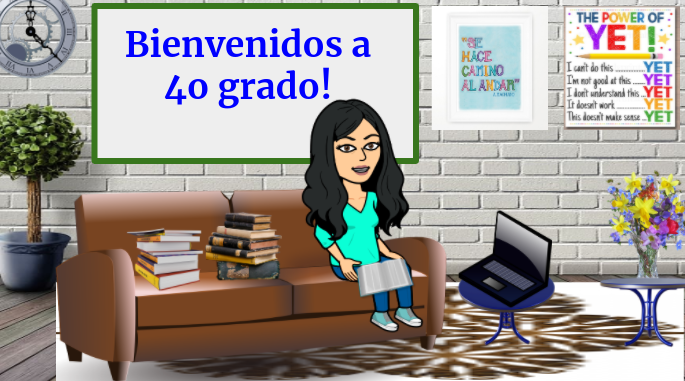 Phone:
Email:
Degrees and Certifications:
Ms. Alicea

HAZ CLIC AQUI---> Informacion Importante! :)

4 septiembre 2020

¡Saludos a todos! Estoy feliz de comenzar el año escolar.

Aquí hay algunas cosas importantes que debe saber:
Los maestros y los estudiantes participarán en la instrucción en vivo a través de Microsoft Teams todos los días.
Microsoft Teams se puede acceder en CLEVER con la aplicacion Office 365 o a traves de www.office.com.
¡Estaremos atentos a los descansos entre el trabajo!
Microsoft Teams y CLEVER serán las principales formas en que los
estudiantes accederán a la instrucción y realizarán el trabajo, pero hay otras aplicaciones y sitios web que se presentarán en los
próximos días.
¡Estamos tomando las cosas paso a paso!
Estoy disponible para usted a través de Class Dojo o correo electrónico:
malicea@yonkerspublicschools.org.
Intentaré responder a cualquier inquietud o pregunta entre las 8am y las 4pm
cuando no esté enseñando y atendiendo a los estudiantes.
Atentamente,
Ms. Alicea
Greetings to all! I am excited to start a new school year.
Here are some important things to know:
Teachers and students will participate in live instruction through Microsoft Teams every day.
We will be attentive to breaks between work!
Microsoft Teams and CLEVER will be the primary ways that students will access the instruction and do the work,

but there are other apps and websites that will be featured in the coming days.
Microsoft Teams can be accessed on CLEVER via Office 365 or via www.office.com.
We are taking things step by step!
I am available to you via Class Dojo or email:
malicea@yonkerspublicschools.org.
I will try to answer any concerns or questions between 8am and 4pm, when not teaching and attending to students.
Sincerely,
Ms. Alicea