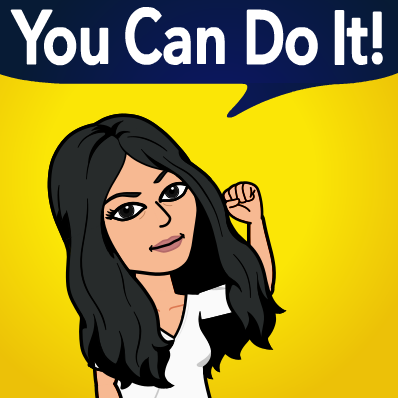 Phone:
Email:
Degrees and Certifications:
Ms.

Alicea

Este es el cuarto año de la Sra. Alicea en la escuela Enrico Fermi y su decimosexto año como maestra. La Sra. Alicea enseñó anteriormente en escuelas primarias en Manhattan. Le apasiona la enseñanza, la creación de conexiones positivas con los niños y la participación familiar.

This is Ms. Alicea's fourth year at Enrico Fermi school and her 16th year as a teacher. Ms. Alicea previously taught at elementary schools in Manhattan. She is passionate about teaching, creating positive connections with children, and family involvement.




Queridas familias,

¡Bienvenidos a un nuevo año escolar! Estoy emocionada de poder ver a sus hijos en persona conmigo. Tendremos una descripción general de lo que hacemos en 4to grado pronto, pero por ahora, aquí hay información importante:

LLEGADA: Su hijo debe llegar entre las 8:35am y las 8:40am a través de la entrada principal.

SALIDA: Su hijo saldrá a las 3:07pm de la puerta de Oak Street. Si llega después de las 3:15 pm, lo estarán esperando en el auditorio. Intente llegar a tiempo, ya que tenemos que salir al aire libre incluso en el clima más frío.

PERMISO PARA CAMINAR A CASA: Si a su hijo se le permitirá caminar a casa, debo tener una nota escrita de usted indicando que su hijo tiene permiso para caminar a casa. No puedo permitir que su hijo camine a casa sin un permiso por escrito, ya que esas son las reglas de la escuela.

PERSONAS AUTORIZADAS PARA LA SALIDA: Necesitaré una lista de 3 adultos que están autorizados a recoger a su hijo a la salida. Si llega alguien que no está en su lista, no podré permitir que se lleve a su hijo con él. Por favor asegúrese de saber quién puede recoger a su hijo. Si hubiera cambios de última hora, puede llamar a la oficina principal al 914-376-8460.

TAREA: Su hijo tendrá tarea todos los días. La mayoria de las tareas se realizarán en línea a traves de CLEVER. Ayude a su hijo/a con su trabajo lo mejor que pueda.

Si necesita comunicarse conmigo, por favor:

Llame a la oficina principal al 914-376-8460

Envíeme un correo electrónico: malicea@yonkerspublicschools.org

Envíeme un mensaje de texto al número de teléfono escolar: 914-801-7752

Envíame un mensaje en Class Dojo. Descargue la aplicación en su teléfono y luego ingrese el código que se va mandar a casa con su hijo/a.

También puede visitar

https://www.classdojo.com/invite/?c=C57XBR5

para unirse a nuestra clase, o hacer clic en la invitación por mensaje de texto que puede haber recibido de mí el los primeros dias de escuela.

Muchas gracias por su ayuda y paciencia. Adjunto a esta carta encontrará una tarjeta de emergencia y formularios para que los complete.

Por favor envíe los formularios completos a la escuela mañana.

Gracias,

Sra. Alicea