Mrs. O'Connell's 6th Grade ELA / Social Studies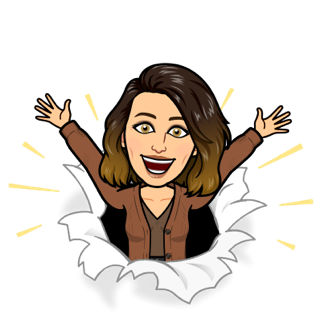 Phone:
Email:
Degrees and Certifications:
BS Psychology with a minor Masters in Education and SWD
Mrs.

O'Connell

*IMPORTANT INFORMATION*

Good Morning Parents,

Please find attached a link with a message from Dr. Quezada. You will also find a link for a form that needs to be filled out by your child daily, this will indicate the work your child is doing daily. Thank you and have a great day.

Mrs. O'Connell

Buenos dias padres

Adjunto encontrará un enlace con un mensaje del Dr. Quezada. También encontrará un enlace para un formulario que su hijo debe completar a diario, esto indicará el trabajo que su hijo está haciendo a diario. Gracias y que tengas un buen día.

Mrs. O'Connell

https://www.yonkerspublicschools.org/Page/39922

https://www.yonkerspublicschools.org/student-work-logs

Hello Everyone. I am a 6th Grade teacher at Hostos. I have been teaching for over 10 years. I am certified to teacher grades 1-6 General Education and Students with Disabilities. My passion is helping and educationg the minds of our future. I am a Yonkers resident and attended Yonkers Public Schools, I graduated from Lincoln High School and Mercy College.

I have 2 children who both graduated from Yonkers Public Schools.

* STUDENTS NEED TO BE LOGGED ON AND ACTIVELY ENGAGED ON THE GOOGLE CLASSROOM, PLEASE REACH OUT TO ME WITH ANY CONCERNS*

Dear Families,

We are faced with an unusual circumstance and are therefore faced with a transition. I am confident that we can get through this time together. Please note that we are currently in the process of finding the best solution for how to best manage our new distance learning endeavor. I am however confident that with a collaborative effort we can certainly accomplish more that we think. I am desiring well wishes to all of my 6th grade friends. I know this is an overwhelming time and we face some challenges in adjusting to this format. Please be patient and have growth mindset, just like we always talked about in class.

Please be mindful of checking in daily and reaching out with questions or when in need of some clarification. You can check for assignments via the assignments tab on the left side (where students would see their posted homework daily). My goal is to have students continuously learning and thriving. Let us all work together to make this happen. 6th grade, WE GOT THIS!

"United we stand..."

Distance Learning Teacher Help Hours:

Week of March 23rd -April 3,2020

SPRING BREAK April 6th - April 13th, 2020

Online classes Return April 14- April 15th.

- Mrs. O'Connell will be available from 9:00 a.m. – 1:00 p.m. and from 2:00 p.m. - 3:00 p.m. via Class Dojo and e-mail.

Horas de ayuda para la profesora a distancia:

Semana del 23 al 27 de marzo de 2020

- Mrs. O'Connell estará disponible de 9:00 a.m. - 1:00 p.m. y de 2:00 p.m. - 3:00 p.m. a través de Class Dojo y correo electrónico.
Phone:
Email:
Degrees and Certifications: