Dear Pulaski School Community,

I hope this letter finds you and your family well. It has been some time since our amazing students were last in school and we miss them tremendously. In fact, the entire Casimir Pulaski School faculty and staff misses our students very much, and many share this with me daily. We are so thankful and proud of our Pulaski students, parents and faculty during this trying time. Our virtual spirit week has shown how much enthusiasm and love we have for our school community. It has been so heartwarming to see everyone come together with the purpose to remind each other of how much we value our school. Parents, please continue to communicate with your child's teachers in regards to assignments and virtual platforms for distance learning. Our teachers have been diligently working and consistently collaborating to ensure that every child is receiving enriching learning experiences. We look forward to soon seeing our building full of students, activities, learning and laughter.

I extend my heartfelt gratitude to our Pulaski faculty and staff for temporarily transitioning from the traditional model of schooling to a virtual learning model. I am truly proud of their efforts. I am confident that as more time passes our remote learning platform will grow even stronger. Once again, our faculty and staff have demonstrated their profound commitment and dedication to our Pulaski children.

Finally, I thank you, our incredible school community, for your understanding and support during this unprecedented time. I wish you and your family good health during this most challenging time.

Respectfully,

Christine Montero

Principal
Attention parents!! If you did not have an opportunity to set up the parent portal in power school and would like to do so, please email parentportal@yonkerspublicschools.org to do so. Please include: Students name, DOB, current address, as well as the name of the person requesting access. If you have previously sent a request but not recieved information back please resend.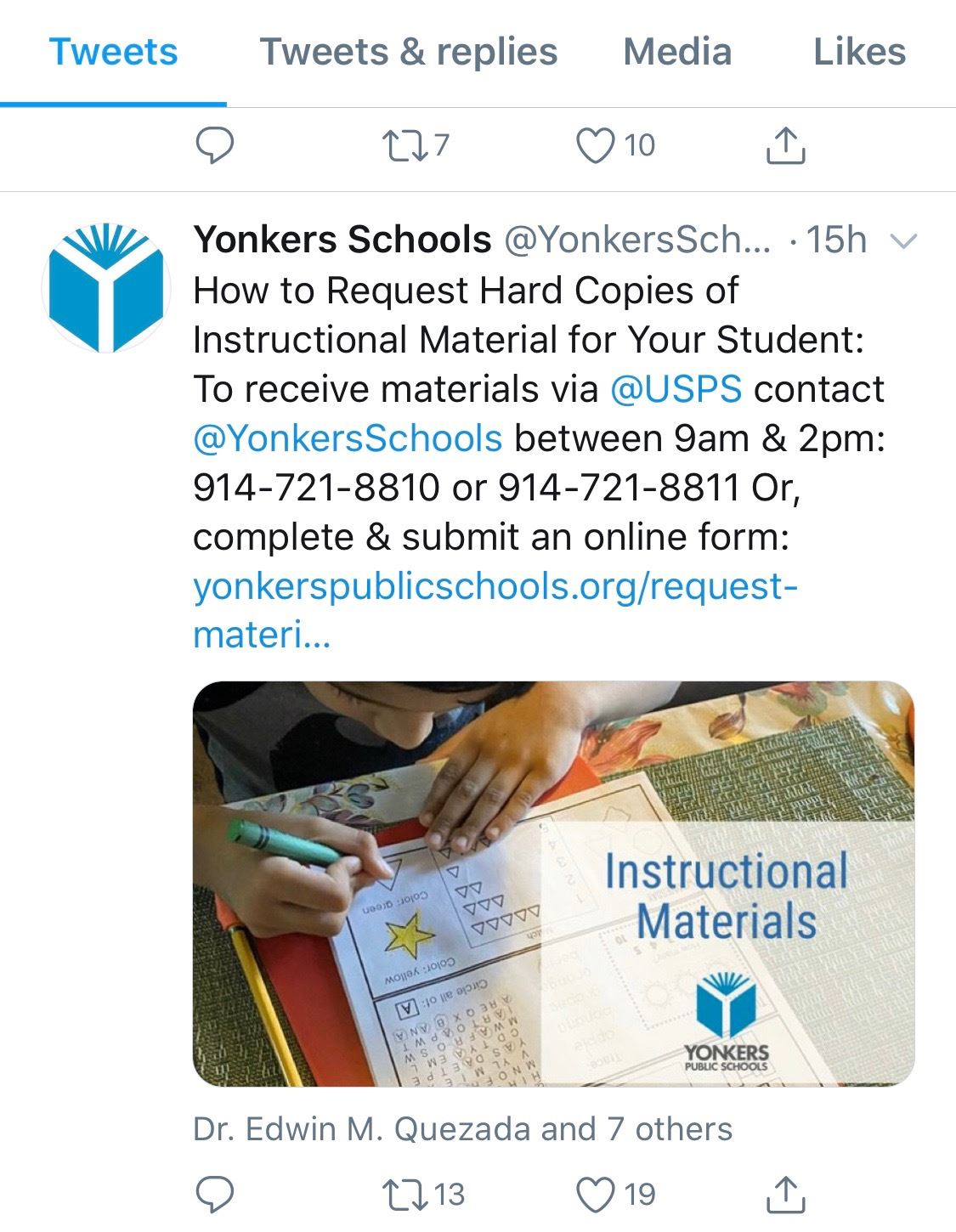 Please click on the link above for an important message from Mrs. Montero.