Find your homework assignments on Clever and Assignment Tab. Clever will link you onto iReady where all assignments are posted.

BrainPop and SumDog assignments are both found on your Clever login page. Please check out the dates of all assignments. Please complete all work in a timely matter.

Remember all work is due at the time stated, I have adjusted some times to assure you complete all work. All work is found online, the same work and more that is found in the packet. Please make sure you complete all online work. The work online will assist with placing grades.

Miss you all, keep safe, and take care of yourselves in these difficult times. We'll all pull through this the Cesar Chavez way," together".

"We draw our strength from the very despair in which we have been forced to live. We shall endure."- Cesar E. Chavez

If you have any questions, struggles, or comments please include iit on my Blog. In addition, please watch the videos and answer the questions found on both my Blogs and 7th grade Powerpoints.

Another way is to contact me via email @ eayoub@yonkerspublicschools.org or using TEAMS on Microsoft. On Microsoft Teams you will find a Weekly Quiz for both 7th and 8th grades. Please take your time and review before completing.
All Deltamath.com and Skills Navigator assignments are due every second Monday. It will continue in the same manner throughout the school year. Please feel free to contact me via email if there are any questions or concerns.

Distance Hours Available

Monday - Friday 9:00 - 12:30 pm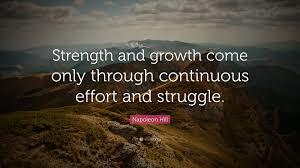 Phone:
Email:
Degrees and Certifications:
Mrs.

Evlain Ayoub

Course Description (7th Grade)
Pre-Algebra builds upon the essential skills of arithmetic as they apply to algebra. Real numbers and linear equations, linear inequalities, factoring, fractions, graphing and some elements of geometry are stressed in preparation for a rigorous course in Algebra 1.

Course Description (8th Grade)
Students will be continuing number reasoning skills, building into irrational numbers and exponential expressions. Algebraic concepts will build into using the Pythagorean Theorem, solving linear equations and systems of equations, and graphing functions. Geometry will cover transformations, formulas for space figures. Data analysis work includes scatter plots and two-way tables. Calculators will be permitted on most work. Most students will move to Practical Algebra I.