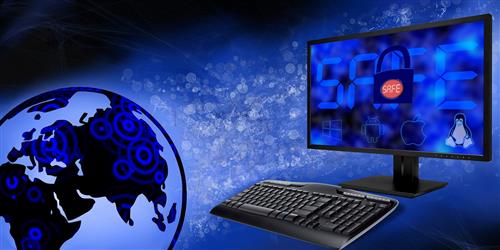 Welcome to Computer and Technology Instruction With Ms. DeVoe!

Focus for the Week of December 1, 2020

Digital Citizenship, Digital & Media Literacies

Shifting our focus from the computing process, computing systems and an historical overview of technology development, we are discussing the impact of computers in society and human-computer interaction.

STANDARDS:

NYS Draft K-12 Computer Science: Computer and Digital Fluency Standards

6-8.IC.1 Comparing and contrasting tradeoffs (pros and cons) with computing technologies that affect society.

6-8.DL.5 : Explain the connection between the persistence of data on the Internet, personal online identity, and personal privacy.

6-8.DL.4a: Select and use digital tools to create, review and publish digital artifacts

Students are completing the worksheets and study guides below in class. Unfinished classwork is assigned for homework and is due the next class meeting.

Media Balance & Building Good Media Habits

ALSO DUE THIS WEEK: NEWSELA ARTICLE RESPONSE
Welcome, students! I'm Ms. DeVoe, your computer teacher for the 2020-2021 school year and I'm really looking forward to working and learning with you all this year.

Before becoming a teacher and earning a Master's degree in Educational Technology, I worked as a producer of television commercials and documentary films - industries that rely heavily on computer and other digital technologies.

In our classes we will learn about computer hardware and software and critically examine the impact of computers in our lives, communities and the world. We'll also discuss and move beyond being consumers of online content and explore a host of digital tools that you will learn to use to create various digital artifacts. I am looking forward to getting to know you all and having a productive and successful year of learning!