Hello School 5 students and families!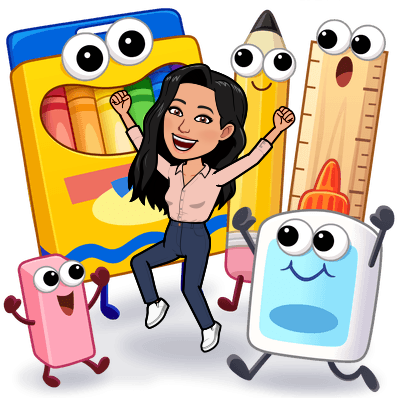 Phone:
Email:
Degrees and Certifications:
Ms.

Stephanie Abraham

Substitute Art Teacher

Welcome to art class! Not only will we learn about art concepts and famous artists, but art will allow us to fuel our imagination and creativity. As we draw, paint, or make collages, we are able to learn about the world and
experience it in new ways.
"Art enables us to find ourselves and lose ourselves at the same time." – Thomas Merton
Asynchronous Activities
(Grades 1-8 meetings will be on Microsoft Teams if school is virtual)
Pre-K and Kindergarten (OPTIONAL)
1. Choose your own directed drawing to complete using one of the following links.
Art for Kids Hub: There is a playlist specifically for preschool.
Draw So Cute
2. Free draw, or, if owned, color a page in a coloring book.
3. If possible, practice tracing or connecting the dots.


Message to Parents:
Art is important for supporting the development of a child's cognitive, social-emotional and multisensory skills. If you would like your child to continue art education at home, here are some ideas that may encourage that.
Brainpop/BrainpopJR : Art concepts and famous artists
YouTube Directed Drawings: Art for Kids hub, Draw So Cute, GuuhDrawings, Cartooning Club, and many more!
Free drawing/painting your own ideas is always encouraged as well!
Feel free to email me with any questions, comments, or concerns :)