Return to Headlines
College-Bound Gorton Seniors take FLIGHT - Graduate a Semester Early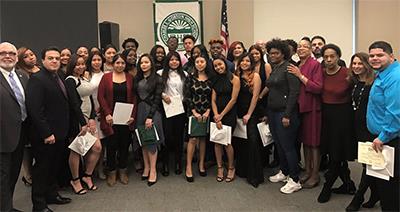 And they have liftoff! With sufficient credits under their belts, a fabulous group of Gorton High School students are off and running to college a semester early thanks to their participation in the FLIGHT program (Future Leaders Inspired and Getting a Head Start on Tomorrow).
This is the 5th consecutive year that Gorton seniors who complete graduation requirements can graduate in January instead of June.
They will be back for their formal commencement with the rest of the Class of 2017. Congrats to them, their families, and their teachers!