We're All In this Together!
How to contact me?
I can be reached via email mfountaincoleman@yonkerspublicschools.org. I will provide my cell number via ClassDojo once you have signed in.
If you have not already registered for Guppies Class Dojo, please do so.
Guppies ClassDojo will be our PRIMARY form of communication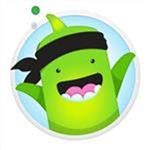 Microsoft Teams. Click link below for directions. We will utilize Microsoft Teams for individual conferencing.