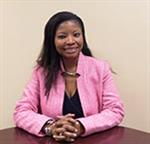 Dear Cesar Chavez Parents and Guardians:
Hope this message finds you and your family safe and healthy. We are disheartened of the news that schools will be closed for the remainder of the school year. We miss all our students.
Rest assure that our Cesar E Chavez school staff are committed to continue the teaching, learning and open communication with students and parents through electronic learning.
Please continue to visit your child's teacher's page for their available schedule, updated assignments and directions. Please refer to the "assignments tab" for current assignments and due dates
Please make sure your child completes all required assignments from and complete the work log at the end of each week. It is very important to submit the log to their teacher in order to receive academic and attendance credits for each week.

All money collected for 8th grade end of year activities will be refunded to parents. We will provide you the date to come collect the money soon.
Kindergarten and 8th grade Moving up Ceremony will Virtual. I will send out a Connected call to all 8th grade parents as soon as we finalize the planning and coordination.
All eligible 8th grade students will receive their signed certificate.
We are working on final details and schedule for students to come to the school to clear their lockers. A schedule will be shared soon.
Stay strong and healthy
Mrs. Delany
As you know, during this time of crisis, our community may need support with a wide range of issues, such as housing, food, employment, health care and more. Furthermore, since many of us are now at home, we may have an opportunity to continue our own education.
I would like to share the following opportunities with parents, as the schedule is flexible and you can participate during the day or in the evening.
Pathways to Success; the Yonkers Public Schools Adult Education Program can offer services and/or referrals for support and opportunities.
Please click the link below for distance learning information