BENVENUTI E BENTORNATI!!!
L'ANNO SCOLASTICO 2021-2022
WELCOME TO ITALIAN!
I AM THRILLED TO BE YOUR TEACHER! OUR GOAL IS TO HAVE FUN WHILE FULLY ENGAGED IN LEARNING THE ITALIAN LANGUAGE.
I WILL BE USING THE Microsoft TEAMS PLATFORM EXCLUSIVELY AND THE POWERSCHOOL PROGRAM. PLEASE CHECK YOUR PROGRESS.
STUDENTS: PLEASE USE THE CHAT FEATURE ON MICROSOFT TEAMS TO REACH ME.
PARENTS & GUARDIANS: PLEASE EMAIL ME WITH QUESTIONS OR CONCERNS. THE CHAT FEATURE IS FOR STUDENTS ONLY THANK YOU.
DELISH@YONKERSPUBLICSCHOOLS.ORG
ALL ASSIGNMENTS WILL BE POSTED ON TEAMS.
ALL ASSIGNMENTS have a due date & ARE ALWAYS DUE AT 9PM. PLEASE READ ALL DIRECTIONS THAT ACCOMPANY EACH ASSIGNMENT.
DO YOUR WORK ON LOOSELEAF, IN YOUR OWN HANDWRITING, THEN UPLOAD YOUR WORK TO TEAMS BY THE DUE DATE. THIS MEANS THAT YOU RETURN TO THE SAME PAGE WHERE YOU VIEWED THE ASSIGNMENT AND FIND THE WORDS "MY WORK" . CLICK ON THAT TO ATTACH YOUR WORK (A FILE, A PDF, A SCAN). PLEASE DO NOT "TURN IN" AN ASSIGNMENT IF YOU HAVEN'T ATTACHED ANYTHING. SINCE WE WILL BE IN SCHOOL FULL TIME THIS YEAR, SOME ASSIGNMENTS WILL BE ON PAPER AND MUST BE TURNED IN BOTH ON TEAMS AND HANDED TO ME. YOU WILL KNOW WHAT TO DO WHEN ASSIGNMENTS ARE GIVEN OUT. DIRECTIONS WILL BE SUPPLIED FOR EACH ASSIGNMENT.
IF YOU HAVE ANY QUESTIONS AT ALL, PLEASE USE THE CHAT FEATURE ON TEAMS. I WILL GET BACK TO YOU AS SOON AS POSSIBLE.
GRAZIE E TUTTO ANDRÀ BENE.
SIGNORA FERRARI ELISH
#GRANDIEROI
NON MOLLARE MAI !!!! NEVER GIVE UP!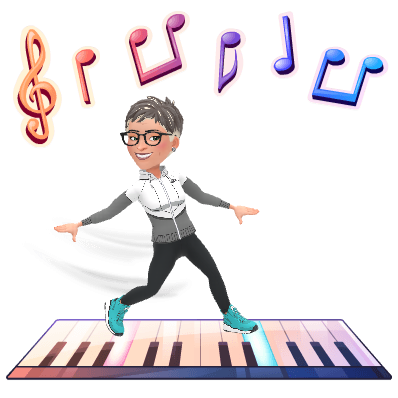 Vuoi ballare? Ascolta
questa musica!
Click on the links below for music videos...