Kindergarten Teacher Room 106
Phone: 914-376-8563
Email:
Degrees and Certifications:
BA: communications/literature MS: Teaching pre-k-6
Mrs.

Elizabeth DiNapoli

Welcome to Kindergarten! I am looking forward to a happy, healthy and safe learning experience with class K106. Please e-mail me at edinapoli@yonkerspublicschools.org with any questions or concerns.

students assigned to my class listed below

Please start to familiarize yourself with the MICROSOFT Teams App.

This is the platform we will be using to teach live lessons. There is a tutorial on the school's main page.

https://www.yonkerspublicschools.org/boycethompson

Here's how to access MiCROSOFT Teams. First, have your child log in to Clever:

https://clever.com/in/yonkers

your child's user name is:

your child's id #@yonkerspublicschools.org

Passwordis: your child's birthday ex: May 10, 2010 would be 05102010

Next, go to Digital Platforms and click on Office 365: App looks like this: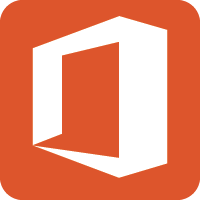 Then, Go to Teams: Last, let the learning begin!!
It is my hope that your children will come to school with excitement and enthusiasm. It is my job to foster their learning and discovery.
While we are teaching remotely, I hope that your child will have a quiet spot in your home, with minimal distractions. This new form of teaching is a journey where we will all learn along the way.
Please make sure your child has these supplies at home:
A notebook
Crayons
Pencils
scissors
and if possible some sort of technology: a tablet, chromebok, or computer
Before returning to the school building, I recommend your child wear their mask at home for extended periods of time to get used to it. I know it is difficult, but we want everyone to remain healthy and safe. We will have many mask breaks throughout the day.
I will update the supply list before returning to school to let you know what your child will be needing as we transition to in person learning!
As sugar and flour come together to make
A wonderful cookie creation that you bake,
Parents and teachers need to join as one
to create an educated your daughter or son.
It takes lots of love, caring, and understanding,
especially in these trying times!
But an individual will emerge who is special not withstanding.
We will work together to help your child bloom
So they can grow and prosper.
So, I share this little confection with you as I say,
I am committed to helping your child grow each and every day!
Yes the road may seem long, as the journey has begun,
but I am commited to educate your daughter or son!
PLEASE LOOK UNDER CLASS EXPECTATIONS FOR MORE INFO AND FREE WEBSITES!
Students assigned to my class:
Aislinn Aguilar
Skarlette Colon
Cjloe Correra
Aseria Diaz
Kamauri Fulwood
Orianna Gonzalez
Xavier Gonzalez
Brooklyn Jazel
Logan Herrera
Valetina Lemus
Eligio Lopez
Kylie Lopez
Ezekiel Lurry-Whitley
Persephone Martine
Javion Mitchell
Simeon Ramson
Jeremy Rodriguez
Jorge Santos
Thomas Tovar
Dayami Eligio