Message From Our Principal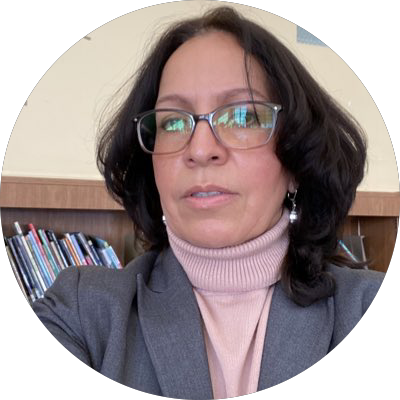 Phone: 914-376-8455
Email:
Degrees and Certifications:
Ms.

Lourdes Cruz

Hello Families of Montessori School 27,

Greetings from your new principal, Ms. Lourdes Cruz. I hope you had a healthy and restful summer. I am delighted to join your learning community and can't wait to get started. It is wonderful to have students returning to school for full day instruction and five days a week--beginning September 3, 2021 for students in grades K-6, and September 9 for Pre-K students.

One initiative I am excited about is our work on reacclimating students to school after COVID-19 through Social Emotional Learning. This is just one initiative, but there is much more to do. As we start our partnership, please remember that our home/school collaboration ensures we create the favorable learning conditions our children need to feel nurtured. As Dr. Maria Montessori said, "Never let a child risk failure, until he has a reasonable chance of success." Working together we can reach success. I look forward to a successful school year.

Un mensaje de su Directora . . .

Hola familias de la escuela Montessori School 27,

Saludos de su nueva directora, la Sra. Lourdes Cruz. Espero que hayan tenido un verano saludable y relajado . Estoy encantada de unirme a su comunidad de aprendizaje y deseosa de comenzar. Es maravilloso que los estudiantes regresen a la escuela para recibir instrucción de día completo, cinco días a la semana, a partir del 3 de septiembre del 2021.

Una iniciativa que me emociona compartir con ustedes es nuestro trabajo para readaptar a los estudiantes a la escuela después del COVID-19, a través del aprendizaje socioemocional.

Esta es solo una iniciativa, pero hay mucho más por hacer.

Al comenzar, recuerde que la colaboración entre el hogar y la escuela garantiza que creamos las condiciones de aprendizaje favorables que nuestros niños necesitan para sentirse apoyados. Como dijo la Dra. Maria Montessori, "Nunca permita que un niño se arriesgue al fracaso, hasta que tenga una probabilidad razonable de éxito". Trabajando juntos podemos lograr éxito. Espero que tengamos un año escolar exitoso. Gracias.