Message From Our Principal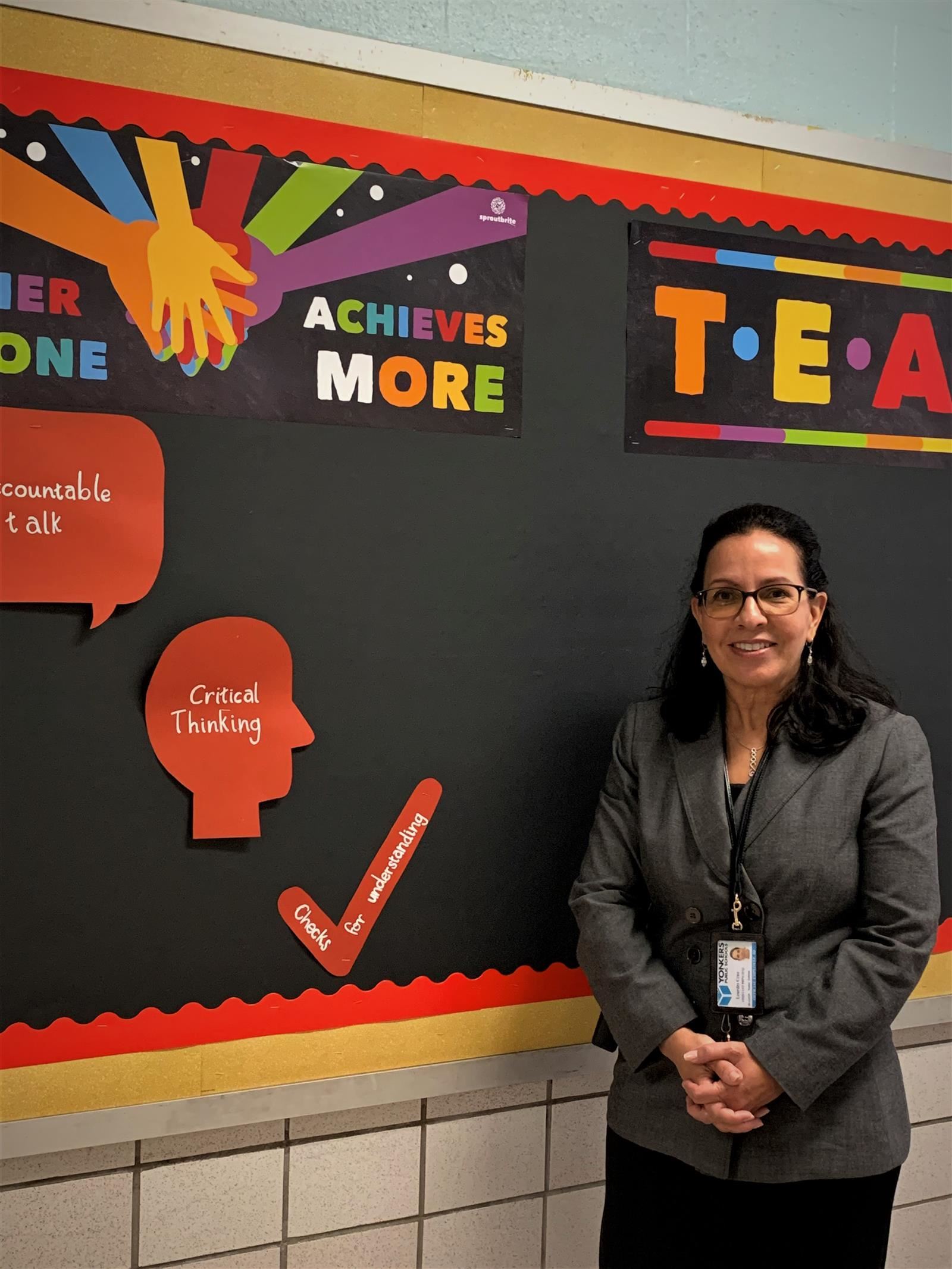 Phone: 914-376-8455
Email:
Degrees and Certifications:
M.S.Ed., P.D.
Ms.

Lourdes Cruz

A Message from the Principal...

A warm hello from Montessori School 27. As we transition into fall, learning is taking place. Students are excited to be in school. They are making friends and enjoying their time at school. As you know, transition can be difficult for some children. While most have acclimated to their new routines and environment, some are still having a bit of difficulty. We continue to provide kind words and a supportive environment so that they can continue to make the transition.

I am excited about all the things that will be happening this fall. Check our webpage often or follow us on Twitter @PrincipalCruz.

Un Mensaje de la Directora...

Un cálido saludo de la Escuela Montessori 27. A medida que avanzamos hacia el otoño, el aprendizaje está teniendo lugar en cada aula. Los estudiantes están emocionados de estar en la escuela. Están haciendo amigos y disfrutando de su tiempo aqui. Como saben, la transición puede ser difícil para algunos niños. La mayoría se ha acostumbrando a sus nuevas rutinas y entorno, algunos todavía tienen algunas dificultades. Continuamos brindando palabras amables y un entorno de apoyo para que puedan continuar con la transición.

Estoy entusiasmada con todas las actividades que sucederán este otoño. Visite nuestra página web con frecuencia o síganos en Twitter @PrincipalCruz.

Como dijo la Dra. María Montessori: "Nunca permita que un niño se arriesgue a fracasar, hasta que tenga una posibilidad razonable de éxito". Con su apoyo y trabajando juntos podemos alcanzar grandes metas para todos los niños. Espero verlos y tener un año escolar exitoso.