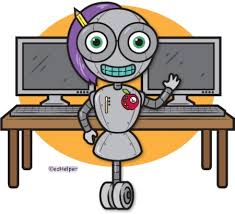 Dear Students and Families,

Welcome back to school!

We have missed you all.

We're

all figuring out a new

way to learn.

With

everyone's patience, flexibility, and desire to learn, it's going to be a successful year in 5th grade.

Sincerely,

Mrs. Goldfeder
Classes will begin Tuesday, September 8th. For the month of September, we are 100% in remote learning. For now, we are expecting to switch over to hybrid learning October 5th.

Our learning platform is Microsoft Teams. (See below for directions on how to log in.) These same directions will also help you access Clever.

We begin each day in the Homeroom Class on Teams.

If you are in need of laptop, please contact Dr. Arias at (914) 619-0457.
Remote learning begins at our usual school time- 8:35 a.m.
Logging into Microsoft Teams using a Laptop or a Desktop Computer

• Go to www.office.com

• Click Sign In

• Enter the following information:

Email: StudentID#@yonkerspublicschools.org <This is a 6-digit number.>

Password: 8 digit birthdate (Ex: June 7, 2005: 06072005)

Logging into Microsoft Teams using a Smartphone or a Tablet

• Download the Microsoft Teams App on your phone (Free App)

• Enter the following information:

Email: StudentID#@yonkerspublicschools.org

Password: 8 digit birthdate (June 7, 2005: 06072005)
Office Hours: 8:00 - 5:00

Any calls, texts, or emails sent after 5:00pm will be answered the following day.

If you are having technology issues and need help, you can contact our technology department at either (914) 376 - 8637 or email them at: helpdesk@yonkerspublicschools.org