I want to take this time to congratulate the graduating class of 2020!

You have all worked so hard!

I wish you all the best of luck and welcome you to come visit us next year! We will be here for you!
Please listen to the this wonderful read aloud with your child.

This will help us to understand why people march and use their voice to communicate their feelings.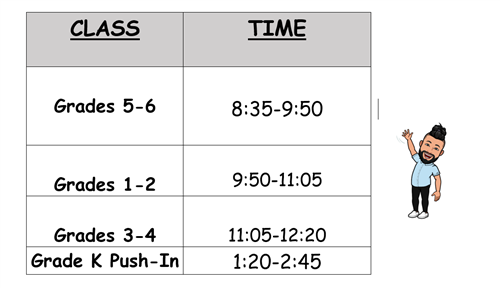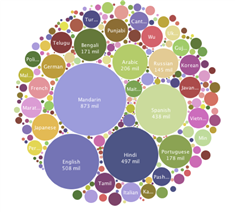 Phone: 914-376-8450 Online Hours: M-F 8:30-12:00pm
Email:
Degrees and Certifications:
NYS Certifications: TESOL K-12 Birth-Grade 2 Childhood Grades 1-6
Mr.

Creazzo's ENL Class

Im wishing you all a wonderful and relaxing summer!

You all did a great job this year and put in a lot of work. You should be proud!

Here is the link for the Summer Reading List.

It is important that you all continue to read at your reading level. If you have a question about what is your reading level, please send me a message today before 10 or, please look on Dojo or your report card.

https://www.yonkerspublicschools.org/summerreading

Have a great summer!

Mr. C

NEWS UPDATE:

June 15, 2020

Good Morning !

Today I will be unavailble to respond during regular hours due to administrative duties at the building.

Have an amazing Monday!

NEWS UPDATE:

June 11, 2020

Parents:

Pleae send all work by today.

Have a great Thursday!

-Mr. C

NEWS UPDATE:

June 9, 2020

Good Morning !

This is a reminder that all work is due no later than Thursday, June 9, 2020.

This week is Lesson 11, and students are given time to make-up any late work.

Have a wonderful Tuesday!

Mr. C

NEWS UPDATE:

June 1, 2020

Happy Friday!

Dear Parents,

Please join us for a livestream event for students of all ages from Yonkers Public Schools (YPS), presented by the Foundation for the Yonkers Public Library (FYPL). Tune in to hear the world-renowned author Julia Alvarez discuss her life experiences and Already A Butterfly, her new illustrated book for young readers, which will be released the week after the event!
Ms. Alvarez will take some questions at the end of her talk. Submit your questions to Gina Bell for a chance to have them answered live! Send your questions to: Gina Bell at: gbell@yonkerspublicschools.org

Wednesday, June 10, 2020
12:00-1:00 PM
Go to: www.YPL.org/Alvarez
and click on the media player


NEWS UPDATE:

June 1, 2020

Happy Monday and Tuesday!

Please be aware that I will not be availble Monday, June 1st and Tuesday, June 2nd due to administrative duties.

I will be available Tuesday, June 2nd.

Students please continue to do the assigned work and submit. I will respond to any questions or work when I return.

Mr. C

NEWS UPDATE:

May 29, 2020

Happy Friday!

Please be aware that I will not be availble Monday, June 1st due to administrative duties.

I will be available Tuesday, June 2nd.

Have a great weekend!

Mr. C

NEWS UPDATE:

May 28, 2020

Good Morning and Happy Thursday All!


You are all working diligently and I have been receiving work. I am proud of all of my students.

Please work on Lesson 9 this week that was posted on Tuesday.

If you have any questions, always email or Dojo message me.

Mr. C

NEWS UPDATE:

May 19, 2020

Good Morning and Happy Tuesday All!

NEWS: Tomorrow I will be unavailable due to administrative duties. I will respond Thursday.


Please remember that Lesson 8 is this week. Model lessons are up and practice packets with texts.

If you have any questions, always email or Dojo message me.

Mr. C

NEWS UPDATE:

May 18, 2020

Good Morning and Happy Monday,

Lesson 7 is due today.

Lesson 8 is posted, please complete by next Monday.

Hope everyone is happy and healthy!

Mr. C

NEWS UPDATE:

May 14, 2020

Good Morning and Happy and Healthy Thursday!

Everyone should be on Lesson 7 this week.

This is due next Tuesday!

CLICK TO FIND WORK:

https://www.yonkerspublicschools.org/Domain/777

If you have questions or have problems with completing the assignments, please message me .

Mr. Creazzo

NEWS UPDATE:

May 12, 2020

Good Morning and Happy and Healthy Tuesday!

Everyone should be on Lesson 7 this week.

Lesson 6 should be submitted by today. (Extended)

CLICK TO FIND WORK:

https://www.yonkerspublicschools.org/Domain/777

If you have questions, please message me .

Mr. Creazzo

NEWS UPDATE:

May 11, 2020

Good Morning and Happy Monday! And Happy Mother's Day to all of the mothers!

Lesson 7 is now posted here:

https://www.yonkerspublicschools.org/Domain/777

Lesson 6 is due today. Please send on Teams, Dojo, or email.

Have a great day!

NEWS UPDATE:

May 7, 2020

Good Morning and Happy Thursday All!

Congratulations to my students who are consistently handing in their work! Thank you to Ms. Marinaccio for making the announcement! Take a minute to celebrate!

Emily M

Jose M

Alana S

Elena M

Mrithila B

Jayden B

Hendrick R

Krisha P

Anelis D

Robert C

April M

Roger M

Elier G

Yara A

Ahmad A

Sally A

Dominic P

Mike R

-Mr C

NEWS UPDATE:

May 4, 2020

Good Morning and Happy Monday All!

NEWS: Tomorrow I will be unavailable due to administrative duties. I will respond when by Wednesday.

Please send all work that is due today. (Lesson 5)

A new lesson has been posted. (Lesson 6)

Please download from my teacher page.

https://www.yonkerspublicschools.org/Domain/777

If you have any questions, please send a message.

Mr. C

NEWS UPDATE:

April 29, 2020

Good Morning Families! Happy Wednesday!

Please keep track of what assignments are up and when they are due.

Please advise, that this Friday, 5/1, I will not be holding office hours, due to administrative duties.

If you have a concern or question you can email me at ncreazzo@yonkerspublicschools.org, and I will respond during the next office hours scheduled.

Thank you and have a great day!

NEWS UPDATE:

April 27, 2020

Good Morning Families! Happy Monday!

I want to take this time to thank the families for supporting the school and working with me to get our students work completed.

I know it is not easy.

What is due today:

Grade K: Lesson Packet 6
Grades 1-2: Lesson Packets 12
Grades 3-4: Lesson Packet 14
Grades 5-6: Lesson Packet 14

Please send on DOJO or email me ncreazzo@yonkerspublicschools.org the completed work.

New work is posted here under "ASSIGNMENTS" and can be downloaded or viewed:
https://www.yonkerspublicschools.org/Domain/777

I am here as usual Monday through Friday, 8:30- 12:00 pm for any gudiance.

Thank you!

NEWS UPDATE:

April 23, 2020

Good Morning Families! Happy and Healthy Thursday!

I hope that everyone is well.

PLEASE BE AWARE: The 'ENL/ELA Assignments' page Model Lesson links are not working properly.

Please email me or send me a message on Dojo to receive the proper file.

Be safe,

Mr. C

NEWS UPDATE:

April 20, 2020

Good Morning Families! Happy and Healthy Monday!

IMPORTANT: Lesson 4 is uploaded to the assignments page. Please complete by next Monday.

PLEASE REMEMBER: When sending the work, please do not mix up the packets. This will cause confusion when grading. Submit each packet to the teacher by the end of the week, or you can submit each section by day.

Please reach out to me with any questions you have.

Have a great day!

NEWS UPDATE:

April 15, 2020

Good Morning Families! Happy and Healthy Wednesday!

We are now into our 4th week of Online Learning! You are doing great.

Please remember that at the end of the day, or week, you have to submit your completed work through Class Dojo or email me at ncreazzo@yonkerspublicschools.org.

I am here if you need any guidance with lesson. I have posted PowerPoint Lessons with audio and visuals to help you work with the content and practice ENL Language Skills and ELA Skills.

Have an amazing day!

NEWS UPDATE:

April 13, 2020

Good Morning Families! Happy and Healthy MONDAY!

NEW WORK HAS BEEN ASSIGNED ON THE TEACHER PAGE:
https://www.yonkerspublicschools.org/Domain/777

Please make sure you follow the day-by-day instructions for each lesson part. It will maintain the routine for each students.

Submit any late work by today for a grade.

Thank you!

NEWS UPDATE:

April 10, 2020

Dear Parents and Guardians/Queridos Padres y Guardianes,

FRIDAY'S CLASS WORK

Good Morning Families! Happy and Healthy FRIDAY!

NEW WORK HAS BEEN ASSIGNED ON THE TEACHER PAGE:


This will be due Monday, 4/20. Please complete your Virtual Trips by today and submit. All other work can be handed in by this Monday that was past due.

Hope that you have an amazing weekend with your families!

Have a wonderful learning day

NEWS UPDATE:

April 9, 2020

Dear Parents and Guardians/Queridos Padres y Guardianes,

I hope that you are all well, spending time with family, and able to keep up with the classwork.

Please see the link below and review the instructions, as per Yonkers Public Schools Administration:

To keep track of the work you have completed during the time we are Distance Learning, please list the date, content area and the assignment completed.

If you have questions about the assignment contact your teacher(s) or administrator(s).

Content Areas: English Language Arts (ELA), Reading, Math, Science, Social Studies, Art/Music, Physical Education (PE), English as a New Language (ENL)

CLICK:

ENGLISH: Student Elementary PK-6 Log

SPANISH: Student Elementary PK-6 Log

Have a happy and healthy Thursday!

Mr. Creazzo

NEWS UPDATE:

April 7, 2020

Dear Parents and Guardians/Queridos Padres y Guardianes,

Students please sign-in to YPS Office Email Portal and sign in using your Yonkers Public Schools email. Then go select "Teams" and then select ENL.

This will be a way we can communicate, as well as Class Dojo and Email.

Hope all is well with everyone!

-Mr. Creazzo

NEWS UPDATE:

April 6, 2020

Dear Parents and Guardians/Queridos Padres y Guardianes,

Please submit any late work by this coming Monday, 4/6/2020.

These include:

Grade K: 3 and 4

Grades 1-2: 11.0-11.4 (depending on your child's ENL Group and DRA Level)

Grades 3-6: 12.0-12.4 (depending on your child's ENL Group and DRA Level)

This weeks planned activities are for students to visit places around the world!

Please complete each activity by the end of each day and submit by email or Class Dojo.

Please follow the directions for this week's activities.

Click the link to expand:

Have a healthy, amazing Monday!

Mr. Creazzo

NEWS UPDATE:

April 2, 2020

Dear Parents and Guardians/Queridos Padres y Guardianes,

I have extended the due date for all work will be due for ENL Packets 10.0/10.1 and 12.0-12.4 to Monday, 4/6.

I know that these times are uncertain and that completing work may not be priority within some homes. If you are able to submit the work on time, please email to me. Your child will receive a grade based on their work.

Stay healthy and happy,

Mr. Creazzo

NEWS UPDATE:

March 30, 2020

Dear Parents and Guardians/Queridos Padres y Guardianes,

Happy Monday!

I hope that everyone is staying in with family and trying their best to stay safe and healthy. With that being said, students who are able to, are expected to complete the work. Please see below.

MONDAY S CLASS WORK

Good Morning Families! Happy and Healthy MONDAY! It is a new week. Students should be beginning the second packet from ENL.

Grade K: ENL Packet 4
Grades 1-2: ENL Packet 10.0 or 10.1
Grades 3-6: ENL Packet 12.0 - 12.4

Please visit the School Teacher Page for resources and news:
https://www.yonkerspublicschools.org/Domain/777


Grades K-2: PHONICS ACTIVITY
1. STUDENTS MUST COMPLETE THE SIGHT WORDS PRACTICE

Grades 3-6: VOCABULARY CONTEXT CLUES (Please click the MODEL VOCABULARY THINKING MAP on Teacher page)
1. Also, ASK YOUR CHILD IF THEY ARE IN GROUP 1 or 2. GROUP 2 STUDENTS MUST COMPLETE THE SIGHT WORDS PRACTICE
2. Please also send in pictures of this.


Please email or take a picture and send here the completed work by the end of each day or completed Friday.

Thank you!

Mr. Creazzo

NEWS UPDATE:

March 27, 2020

Dear Parents and Guardians/Queridos Padres y Guardianes,

Happy Friday!

If you are having trouble finding the ENL Assignments page:

Grades 5/6 Assignments

https://www.yonkerspublicschools.org/Page/35008

Grades 3/4 Assignments

https://www.yonkerspublicschools.org/Page/35009

Grades 1/2 Assignments

https://www.yonkerspublicschools.org/Page/35010

Grade K Assignments

https://www.yonkerspublicschools.org/Page/35011

I have added the ENL Center Work page:

ENL Center Work

https://www.yonkerspublicschools.org/Page/38305

The ENL Center Work Page has online learning activities that are for each of the ENL Classes.

Click here for help:

Have a healthy and happy day!

NEWS UPDATE:

March 26, 2020

Dear Parents and Guardians/Queridos Padres y Guardianes,

I have called and spoke to many of you in regard to adding ENL to Class Dojo and emailing whenever you need guidance for the student work. Please continue to contact me and I will respond as soon as possible.

Within each lesson I have uploaded a "Model Example" to help when completing assignments. Please review this document on the assignments page.

I hope that you are all well and staying busy with your loved one!

NEWS UPDATE:

March 24, 2020

Dear Parents and Guardians/Queridos Padres y Guardianes,

If you are able to, you can scan the Instructional Practice Packets and send to my email for review/Si tiene la abildad escanear el paquete completado, mandenlo a mi email.

My hours of availability online, via email and Class Dojo : Monday through Friday from 8:30-12:00pm/Las horas y dias que pueden contactarme son: Lunes - Viernes 8:30-12:00pm

Email: ncreazzo@yonkerspublicschools.org

CLASS DOJO CODE: Check your email or text messages

Thank you/Gracias/Mille Grazie!

ENL MUSEUM SCHOOL 25

September, 2019

Welcome to ENL!

In ENL, students practice English Language Skills, working in every language modality:

Listening, Speaking, Reading, and Writing.

Groups are based on the students' language proficiency levels and language needs.

Curriculum is created through the collaboration with classroom teachers and is based on content being studied within their classroom an their language needs. Lessons build on students' prior knowledge and is made relevant to thier everyday lives. School 25 uses the program Journeys. The program curriculum uses components of the Journeys ELA Program and a variety of supplementary material used district wide. Reading A-Z and NEWSELA is used in the ENL classroom that combines current events and relative content along with language.

If you would like to contact me, you may email me at ncreazzo@yonkerspublicschools.org or call the school directly at 914-376-8450.

Bienvenidos!

En ENL, los estudiantes practican las habilidades ingleses en cada modalidad:

Escuchar, Hablar, Leer, y Escribir.

Los grupos son creados basado en el nivel de competencia en el idioma ingles y sus necesidades academicas.

Creamos un curiculo por la colaboracion de los maestros, usando los contenidos que aprende sus clases principales y sus necesidades del lenguaje. Las lecciones construyen en el conocimiento previo para hacerlas relevantes. La Escuela 25 para ELA usa el programa Journeys. Usamos el programa de Journeys y materiales complementarios que utilizan los maestros entre todo el districto. Reading AZ y NEWSELA son los programas que usamos en la clase de ENL que combina los eventos actuales y contenido relativo con lenguaje.

Si quisiera contactarme, pueda mandar un email a ncreazzo@yonkerspublicschools.org o llame a la escuela directament al numero 914-376-8450