Mrs. O'Reilly's Resource Room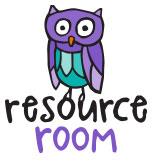 Phone:
Email:
Degrees and Certifications:
Mrs.

O'Reilly

First and foremost, I hope this message finds you and your family safe and well. I want to say hello to all of my students and their families and to let you know that we will be continuing the resource room program remotely. I will be communicating with parents/caregivers through Class Dojo, email, and by phone. My office hours each school day are from 11:30 am-3:00 pm. I will be available during that time to support my students academically and answer any questions or concerns that you may have. We will work together to ensure that your children are learning each and every day!

Here are some helpful links for you to use while you are distance learning: We will be using education.com for our distance learning platform. Students please log in everyday to complete your lessons there. Each lesson is designed to meet your individual needs. If you have any questions, please email me or send me a message on Class Dojo.

https://www.education.com/ Use this link everyday for your instruction, for resource. Since resource is 36 minutes in duration, daily, you should be engaged in learning on education.com for 36 minutes each weekday. You can choose to work on reading; Mondays and Tuesdays, Writing; Wednesday, and Math; Thursday and Friday. This is just a sample plan. We will communicate via phone and emails to progress monitor with this learning platform.

https://www.youtube.com/channel/UCMb3b2_-4jDpi2Mvac_pAMA This link is for help with your math. Duane Habecker will guide you through a video tutorial for any math skill you may be having difficulty with or if you just want to practice your math skills. I have shown you how to search the topic, unit, and lesson, by grade; you've got this!!!!!

https://www.youtube.com/watch?v=3iYtoOqq0FA&list=PLpaoqLIcqvCfHJV58WyrmuFHen8Fei3tm Here is a link to our "Multiplication Motivation" sequence counting songs for math. This is what we use in class as part of our Touch Math program. I want you to continue to listen to songs 2-10 everyday. You will see what a skip counting genious you have become! As you already know, this will help you with all aspects of math, but most importantly multiplication, division, and fractions! It is so wonderful that MANY former resource students have contacted me and commented on how helpful this was for their high school math education!!!!

https://learn.khanacademy.org/khan-academy-kids/ This is a great FREE, individualized, learning app that I have recommended to you. As we have already discussed over the phone, it is for practicing and strengthening skills in reading, writing, math, social studies, and science. Please make sure you have downloaded Khan Academy Kids and are using it regularly for a fun and interactive way to review what we have learned through education.com! Have fun learning!

Khan Academy Kids-Learning Path

"Our personalized learning path dynamically adapts, ensuring each child is presented with activities, books, educational videos, and creative lessons that allow them to learn at their own pace, creating an individualized experience for every learner."