Welcome to Distance Learning with Mrs. Trippodo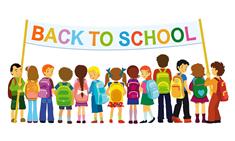 Phone: 914-376-8345
Email:
Degrees and Certifications:
Bachelor of Science Elementary Education N-6 Masters in Education Reading K-12
Mrs.

Trippodo

Welcome to School 17 where "Learning is fun!

Dear Parents & Students,

If your child attends my class and is a Title I student then he/she is expected to complete ELA assignments that will be listed here. I have updated the assignments for this week (week 10) and I am continuing to check student progress and give feedback. This week I assigned two/three stories on readworks.org. Titles are all listed under the "assignment tab" to the left as well as in the Dojo message I sent you!

I hope everyone had a great Memorial Day weekend! If your child did not complete last weeks assignments, please have them do so. All NEW assignments can again, be found on the tab to the left in "assignments". Find your child's grade and click on it. That is where everything is explained. I am continuing to use Class dojo as a means of communication . This is where students will submit all assignments this week. Thus far,I will continue sending all this necessary info. there (weekly) as well, for your child to access his/her assignments. Thank you for working diligently with your child to complete these assignments! Your cooperation is appreciated more than you know.

The due date for new assignments is Monday, June 1st .

Please have students document all their assignments on the student work log

Feel free to email me with any questions or concerns you may have@ lsantuzzi-trippodo@yonkerspublicschools.org

I will be available from 11:00-2:30 Monday-Friday. Stay safe everyone!

**I have attached a link for a reading log template in the "Assignments" tab. (Grade 1-4) Your child should be reading 15 minutes each night and recording it on a reading log. This can be any book of your choice. It can even be an audio book. You can print log or copy in a notebook. On Fridays, please send me a picture via Class Dojo so I can see what you have done!!

Updates:

*Click the link below for some activities that can be used at home!

1. When reading at home with your child...here are some ideas: Any book of your child's choice can be used with these activities! (Click to the left<<)

2. Reading Response activities-These various activities can also be filled out after reading any fiction/non-fiction book.

3. There are different levels of Dolch Sight words. Click <<to the left to have your child practice. Also there are available sheets where you can record and keep track of your child's progress.

4. Covid19 Time Capsule Activity- This is a great activity for grades 1 (with guidance) and up. It will be very memorable to look back on in years to come.

**Useful Websites**

Here are some useful websites to use at home with your child. In the future, I may assign work from here: I will be updating with more useful websites to hopefully increase fluency and comprehesion. It would be a great idea to visit these sites a few times a week to become familiar with all the helpful tools that are out there.

Starfall K-1st Teaches reading through games, videos, songs phonics.

Kidzone K-5th grade printable worksheets to help with phonics, creative writing, and other content areas.

Typing Club Practice typing to prepare for State exams (CBT)

Harry Potter Reading Club (4th grade and up...great activities) writing activities

Storyline Online Students can choose a story from a large collection and have it read to them. EXCELLENT!

Between the Lions K-2 videos from PBS media. Read along folktales and fables with a twist. (Phonological awareness.)

IXL ELA - (PreK-6th)Pick the grade your child is in to see the wide range of skills. Click!! Next, pick a strategy. Click!! Do the activity!! Interactive!!