Welcome to Distance Learning with Mrs. Trippodo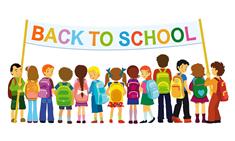 Phone:
Email:
Degrees and Certifications:
Mrs.

Trippodo

Welcome to School 17 where "Learning is fun!

Dear Parents & Students,

I hope eveyone is continuing to feel well and healthy. . If your child attends my class and is a Title I student then he/she is expected to complete ELA assignments that will be listed here. I have updated the assignments for this week (week 3) and I am continuing to check student progress. If your child did not complete last weeks assignments, please have them do so. All archived work will still be accessible in readworks.org All NEW assignments can again, be found on the tab to the left in "assignments". I have been also using Class dojo as a means of communication . I have sent all this necessary info. there as well for your child to access their assignments.

I have extended the due date from April 6th to April 1th so students can catch up on any work they have not yet completed!

Feel free to email me with any questions or concerns you may have@ lsantuzzi-trippodo@yonkerspublicschools.org

I will be available from 11:00-2:30 Monday-Friday. Stay safe everyone!