Welcome to 2020-2021 Health Education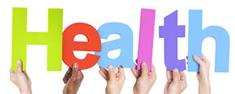 Phone: (914) 376-8565
Email:
Degrees and Certifications:
Mrs.

Taborn-Francis

I currently teach 7th & 8th grade Health Education at Patricia A. Dichiaro School and School 30 in Yonkers, NY. I have been teaching in the district for fourteen years. I am very passionate about making sure students are equipped with the necessary knowledge and skills to become health literate individuals. My educational focus is centered around developing positive relationships, promoting healthy behaviors, preventing disease and adoping healthy lifestyles.

Patricia A. DiChiaro

Remote Learning Schedule

Mrs. Taborn-Francis

Hello Families. Below is a schedule for the first week of school beginning on September 8, 2020. School begins at 8:35 am. Please follow the directions posted on the DiChiaro homepage to access your child's Outlook account and Microsoft Teams.

At 8:35 am on Tuesday, September 8, 2020 please log on to Microsoft Teams. After you have logged on, click the icon titled "teams" on the left side toolbar. You will see my class Team. Click the icon. On the next screen you will see a purple icon titled "join." Click that icon and you will be let into the class. Please ensure your child is appropriately dressed and ready to learn. If you cannot log on please contact via Teams or contact diistrict technology department at

Here are supplies you will need for health class:
Laptop/Desktop/Chrome Book

Seperate Notebook for Health or Section Labeled Health in Binder

Sharpened Pencils and Pens (only black or blue)

Pack of colored pencils

(2) large glue sticks

(1) dictionary
Please refer to your child's homeroom teacher's page for their updated school schedule.

Mrs. Taborn-Francis Sub-Folder Click here