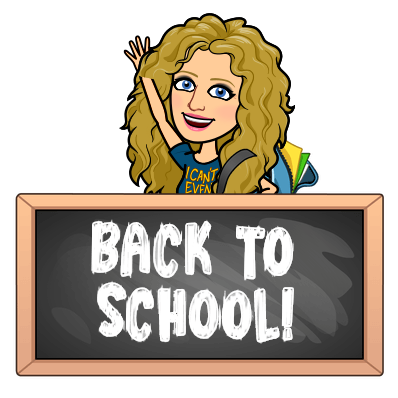 Phone: (914)376-8565
Email:
Degrees and Certifications:
B.S. Elementary Education M.S. Elementary Education, Literacy Education
Mrs.

Colacicco

Class 3CGR Ms. Colacicco, Ms. Giambalvo and Ms. Rezza

Third Grade

Room 212

Welcome back to school! We know that the 2021-2022 school year is going to be amazing! We are so happy to be starting off the school year in person and are able to welcome students back to DiChiaro. This year is going to be full of learning and fun. We can't wait to meet all of you on the first day!

Dismissal Schedule Please click here to see the DiChiaro Dismissal Schedule

Principal Langan's Welcome Letter Please click here to see Ms. Langan's Welcome Letter

September Calendar Please click here to see the September calendar

School Supplies:

The school supplies needed are:
*8 notebooks
*7 plastic folders: 1 of each color red, blue, yellow, orange, purple, black and green
*2 pink erasers
*1 large zippered pencil case
*2 packs colored pencils
*1 box crayons (24 count)
*2 boxes 8-10 count thin markers
*3 boxes of sharpened pencils

*1 pair of scissors

*4 glue sticks

*1 highlighter

*1 clipboard

*4 boxes of tissues

*ear buds NO HEADPHONES

*1 pack baby wipes

*1 pack Clorox/Lysol wipes

*1 hand sanitizer

*3 packs 3x5 index cards

*1 box gallon size Ziploc bags






Specials: We are so lucky to have full time Art and Music this year!


M Art

T Music and Gym **wear sneakers

W Music

Th Gym

F Art

Online Resources:

Teacher Website: Our class website is found on the DiChiaro website. General announcements, information and resources are located on the teacher page.

Clever: This is where many apps are stored. The children's passwords should be stored automatically to make sign in easier. This is where you can find Sumdog, dictionary.com, nitrotype, etc.

Readworks: This is a reading comprehension site that we will use. The passages are able to be read to the child. Each passage will have multiple choice and written questions. The link and password info is on the teacher page.

Zearn: This is a math website that is interactive and has great videos. It follows the NYS Math modules.

Flow of the Day

Problem of the Day (Math word problem)

Math

ELA (Reading, Writing, Word Study)

Lunch

Science/Social Studies

Special

Science/Social Studies/Small Group

Read Aloud
Check out NASA'a website. Lots of info on
space shuttles and launches!
This website has lots of info on space and the solar system.
Click on Meet Our Wolves and then
Webcam to see the wolves in action!
Check out the webcams at the
Georgia aquarium!
Lots of cool web cams and activities.
You can learn about some endangered
species at the zoo!
Check out the videos at the NY
Botanical Gardens!
Have fun with the NY Yankees! Word searches
and games with the BEST team in the MLB ;)
Watch the Bronx Zoo's sea lions at play!
Here are some helpful links
A.P.P. Strategy How to Write a Short Answer Response