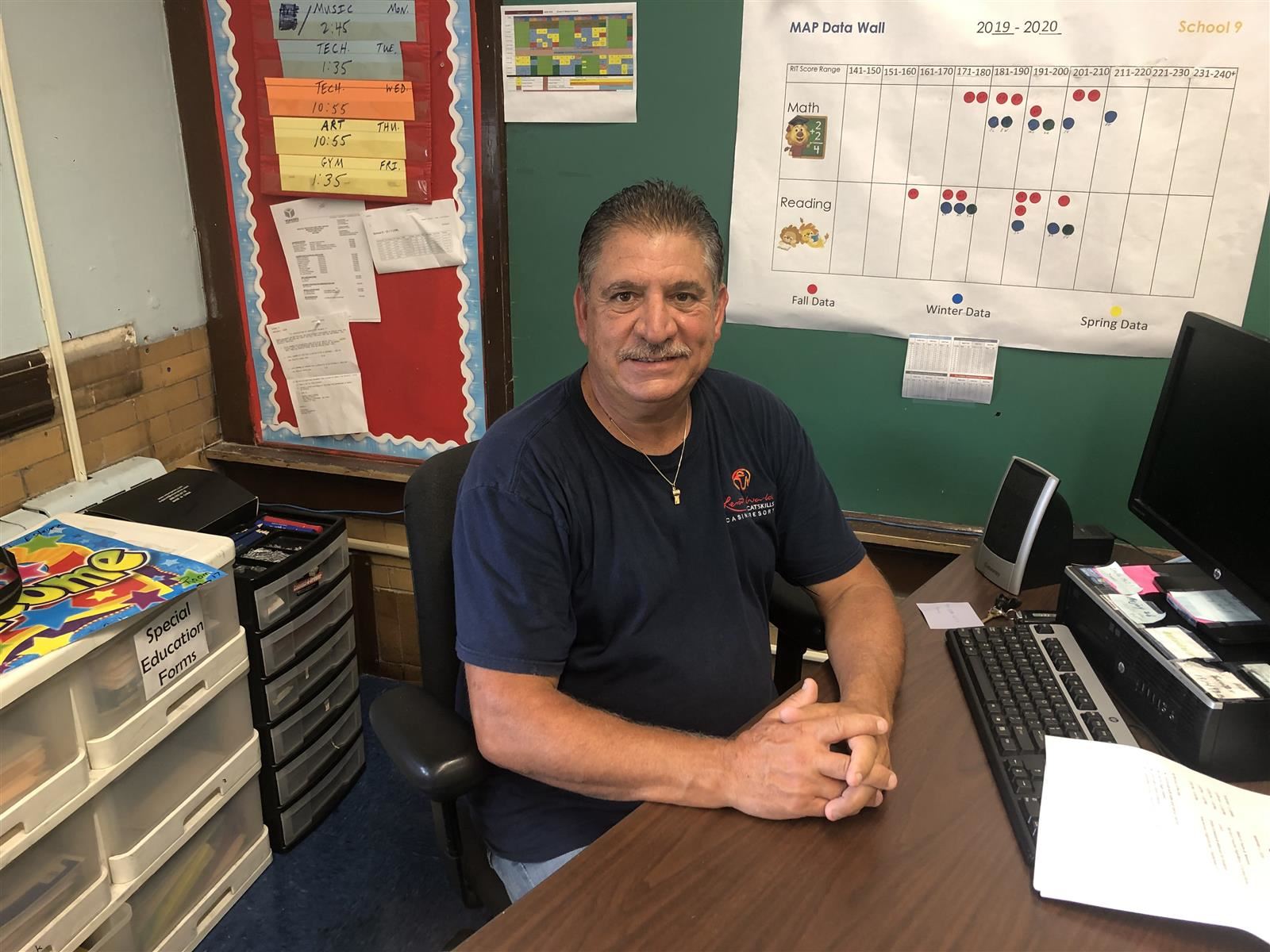 Phone:
Email:
Degrees and Certifications:
Mr.

Schepis

WELCOME TO Mr. SCHEPIS 15:1:1 CLASS FOR THE 2020 ~ 2021 SCHOOL YEAR ! I AM EXCITED TO BE WORKING WITH THIS CLASS FOR THE UPCOMING SCHOOL YEAR. I KNOW THIS YEAR IS GOING TO BE A VERY CHALLENGING AND DIFFERENT EXPERIENCE, BUT TOGETHER WE WILL BE SUCCESSFUL. I ENCOURAGE YOU TO TAKE ADVANTAGE OF BOTH MY CLASS AND THE RESOURCES ON THE CLEVER APP. PLEASE FEEL FREE TO EMAIL ME (PSCHEPIS@YONKERSPUBLICSCHOOLS.ORG) ANY QUESTIONS OR CONCERNS THAT YOU MAY HAVE. ONE FORM OF COMMUNICATION THAT WE WILL BE USING IS EMAIL, SO PLEASE MAKE SURE THAT YOU MAKE ME AWARE OF ANY CHANGES IN YOUR EMAIL ADDRESS DURING THE SCHOOL YEAR. I ASK THAT YOU PLEASE ALSO EMAIL ME ANY FINISHED WORK YOUR CHILD HAS COMPLETED. YOU CAN SEND ME A PICTURE via EMAIL OF THE COMPLETED ASSIGNMENTS. I WOULD ALSO Like TO HEAR FROM MY STUDENTS. THEY ARE ALSO FREE TO EMAIL ME AS WELL WITH ANY QUESTIONS. THIS YEAR, WE WILL BE USING MICROSOFT TEAMS AS A LEARNING PLATFORM. PLEASE LOOK FOR MORE INFORMATION ON THIS PLATFORM FROM THE YONKERS PUBLIC SCHOOLS.

THANK YOU FOR ALL OF YOUR CONTINUED SUPPORT. AGAIN, WE ARE HERE TO SUPPORT EACH OTHER AND WILL GET THROUGH THIS ONE DAY AT A TIME. I LOOK FORWARD TO HEARING FROM YOU. ~ MR. SCHEPIS

I WILL BE AVAILIABLE VIA EMAIL FROM 8:30 AM - 3:15 PM, MONDAY- FRIDAY

PSCHEPIS@YONKERSPUBLICSCHOOLS.ORG
IMPORTANT MESSAGE: All students who are returning to school on Monday, October 5th must fill out the COVID form on the School 9 page. Also, all students who are continuing to learn remotely will follow the calendar in Microsoft Teams (as you have been doing).
Please be aware that attendance is mandatory and will be taken daily during the 9AM Community Meeting!
All Categories
Unassigned
Math Work is by Groups. Group 1 Elias, McKayla Group 2 Ayden, Josh, Karla, Angel, Jarid
Select Month
January
February
March
April
May
June
July
August
September
October
November
December
Select Year
2020
2021
2022
2023
Filter