Parents be sure to check the calendar In Teams for any updates to the daily schedule !
In person instruction for students on track A begins Oct.5th. . Track A is in school Monday and Tuesday.
Track B is in school Thursday and Friday and begins Oct. 8th.
Families MUST complete the COVID form on the school 9 website. If this is not filled out, your child will not be allowed to enter the building.
Make sure your child is wearing a mask to school and has an extra one with them.
If your child is sick or does not feel well, please keep them home because they will be sent home. Any child with a temperature of 99.9 or higher, wil not be allowed to enter the building.
The arrival and dismissal location for our class is located at the Fairview Street Main Entrance. Arrival time is at 8:35am and dismissal will be at 2:50 pm NO child will be allowed to enter the building before 8:30 am. Please make me aware of who will be picking up your child.
Grab and go breakfast will be provided as the students walk into the building.
If you have not already done so, please complete the digital emergency card located on the school 9 webpage.
Your child needs to bring to school their own school supplies :Many sharpened pencils, a pencil sharpener, 3 folders, 3 notebooks, a pack of crayons, a pack of colored pencils, 1 pair of scissors, 3 glue sticks , 2 packs of antibacterial wipes, ( to share with class ) 2 bottles of hand sanitizer ( to share with class ) 3 rolls of paper towels, 3 boxes of tissues. Supplies MAY NOT be shared and WILL NOT be provided.
There may be more supplies to follow as we proceed.
NO LUNCHBOXES Paper bags only.
Please bring to school the Math Learn Book. Succeed can stay at home for homework. Also bring to school with you the Benchmark Book Government. This was picked up when you picked up your child's work.
Make sure your child is wearing a mask to school and has an extra one with them.
Homework will NOT be collected. It must be submitted via Teams or email.
HW assignments will be assigned via the teams app or clever

For Remote Students

: Daily lessons and hw assignments that are not taught during live instruction will be posted on TEAMS. My plan as of now is to meet together as a class daily at 9:15 am and go over the days expectations. There will be many times through out the day when your child will be working off line at home. I am also planning on meeting daily at 12:35 and 1:45 together. That however may change. I appreciated your patience, understanding, and support during this time.





Parents,

Please check the follow apps on clever for any homework assignments that your child may have.

Benchmark Sumdog Brainpop

Clever can be accessed from the School 9 webpage.

ID : 6 digit ID number@yonkerspublicschools.org

Password : Your child's birthday EX: 05052005

readworks.com :

How to get students to their assignments

1. Have students go to www.readworks.org/student

2. Students enter class code UZFBA7

3. Tell your students that their default password is 1234

Hw should be completed when the assignment is due. Not every app will have an assignment every night.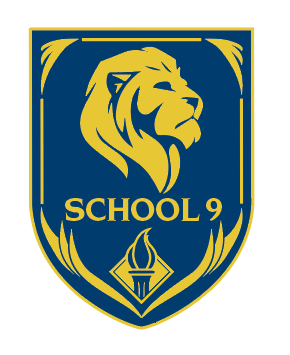 Phone:
Email:
Degrees and Certifications:
Ms.

Cristello

Announcement:

Hello parents and guardians! Thank you for engaging in our school's interactive teacher page. I have been teaching at School 9 for the past 20 years. I believe that communication between teachers and parents is a key ingredient to a child's success. I look forward to working with you and your child during this new and challenging time. Please email me at ecristello@yonkerspublicschools.org with any questions or comments that you or your child may have. I will also be using the Class Dojo app as another source of communication. You will be recieving a letter about that in the near furture. We are asking you to please take advantage of our remote classroom and work with your child to complete the assignments. This year the district will be using Microstoft Teams as their digital platform. You can find the link to microsoft teams through the Microstoft 360 page located on the districts website. In the event that you cannot print, please have your child write the responses on a separate sheet of paper with the title of the assignments. Thank you for your cooperation.
Please have your child do the following on a daily basis:

* Read at least 20 minutes each day. Please document in their log the title and author of the book. You can find books in the Books Section Tab on this home page.

. *Check the Assignments app on teams for any additional assignments.

** WE WILL BE USING MICROSOFT TEAMS AS OUR DIGITAL PLATFORM **

Thank You!