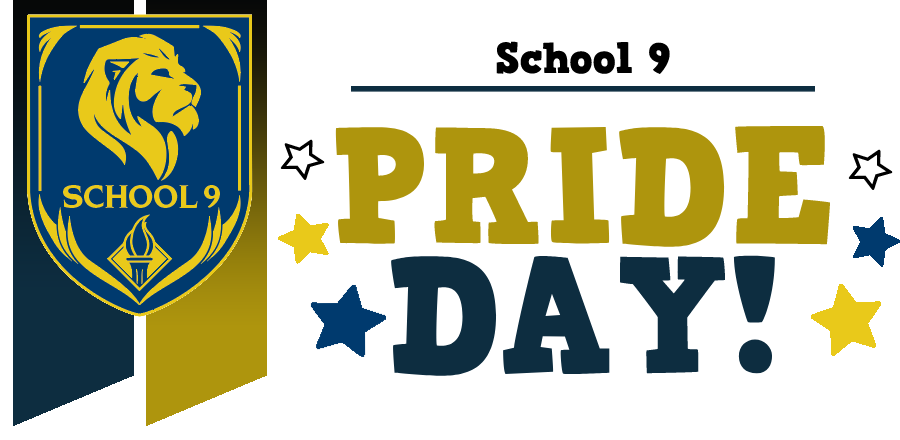 We are excited to present our new initiative, Pride Day, as we invite our School 9 parents/guardians to partake in their child's education.

On (or near) the 9th of every month, parents are invited to visit their child's classroom(s) during a one-hour activity with the classroom teacher. Parents are encouraged to support their child during the hands-on lesson as they build foundations with their child's learning community.

Pride Day will take place on the dates listed and are scheduled from 9:30 a.m.-10:30 a.m. Please note that only one parent/guardian per household may participate. All students are encouraged to wear their School 9 lion shirts on Pride Day.
Pride Day Dates:

Friday, 10/7/22

Wednesday, 11/9/22

Friday, 12/9/22

Monday, 1/9/23

Thursday, 2/9/23

Thursday, 3/9/23

Monday, 4/10/23

Tuesday, 5/9/23

Friday, 6/9/23