Important Information

for Parents/Hybrid Students

Parents must complete the

Covid Questionnaire Form

for their child before they arrive to school. The form can be found on the School 9 Webpage.

Track A

students-

Monday and Tuesday

;

Track B

students-

Thursday and Friday

Please note the Arrival and Dismissal time and location

Location/Arrival Fairview Street Ramp @ 8:45am

Location/Dismissal Fairview Street Ramp @3:00pm

All students working remotely from home should log on to TEAMS by 8:45 for daily expectations and assignments.
Welcome to Sixth Grade with

Ms. Payano and Mr. Jaxel

Join us on Teams @ 8:35


Live Instruction begins at 8:45, Monday-Friday

Ms. Payano's 6P ELA and SS Class

ELA 9:10am -10:10am


Mr. Jaxel's 6P Math and Science Class

Math 11:25am-12:25pm

Ms. Payano and Mr. Jaxel 's Class Meeting

Restorative Practice/SEL Check-in/Closing:

1:30-1:45; 2:45-3:00

LUNCH 12:30pm- 1:30pm
Wednesday's Schedule


8:35- 9:30- Attendance, Morning Work, ELA/Math (TEAMS Live Instruction)


9:35-10:05- Independent Work/Assignments


10:05-11:05- ELA/Math (TEAMS Live Instruction)


11:05- 12:05- Independent Work/Assignments


12:05- 1:05- LUNCH

1:05-3:15- Independent Work/Assignments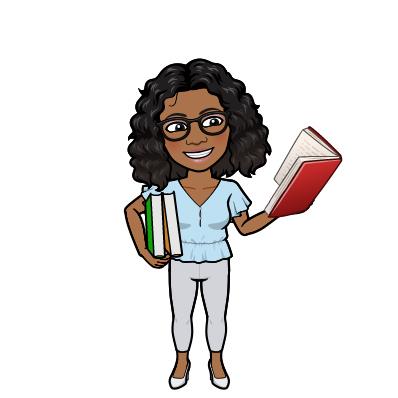 Phone:
Email:
Degrees and Certifications:
Welcome Class of 2027!!!

My name is Ms. Payano and I have been a part of the School 9 community since 2016. This is my 5th year teaching six grade. Before I joined the School 9 community, I was teaching in The Bronx for five years. Teaching is my passion and I enjoy the benefits of seeing my students reach their goals academically, socially and emotionally. I look forward to working with my six graders and supporting them to become life-long learners.

This year six grade will be using Microsoft Teams for virtual lessons and assignments. Please check out Understanding Microsoft Teams/Office 365 Page to watch a video on how Microsoft Teams works and to help you understand the features and layout of Teams/Office 365. We will also use other platforms such as Clever and NearPods. Please note that Mr. Jaxel and I will use ClassDojo as another means of communication. If you have any questions, concerns or need additional support with assignments, I am available via email between 8:15am - 3:15pm, Monday-Friday at mpayano@yonkerspublicschools.org
Important: Please use the link below to complete "Virtual Emergency Card".

Remote Learning Supply List for ELA and SS (subject to change when hybrid instruction begins)

Electronic Device (such as Chromebooks, Ipad, tablet, laptop)
Composition Notebook for Morning Writing Journal
Pencils/Pens
2 Folders, (1) for ELA, (1) for SS
Loose-leaf paper
Ms. Payano's Homeroom (6P) Specials Schedule during Remote Learning:

Monday - Computer Lit. with Mr. Reda 10:15-10:45

Tuesday- P.E. 10:15-10:45 Ms. Fasack's Teacher Page

Thursday- ART 10:15-10:45 Ms. Tierney's Teacher Page

Friday- Computer Lit. with Mr. Reda 1:40-2:10