CLASS 5 – O DAILY SCHEDULE

8:35 - 9:00 Morning Meeting/Journal

9:05 – 10:30 ELA

10:35 – 11:55 Math

12:00 – 1:00 Lunch & Recess

1:10 – 1:45 Science & Social

1:50 – 2:20 Specials *(see below)

2:25 – 2:50 Daily Wrap Up

2:50 – 3:00 Dismissal begins

Specials

Monday/Wednesday/Thursday – ART

Tuesday – PE

Friday - Music

(subject to change)

Dear Parents,

Welcome to class 5 - O and the 2021/2022 School Year!

My goals for this year include creating an environment that supports passionate learning, self-efficacy, and challenging content which promotes both academic and social growth. Each day students will be encouraged to incorporate their personal strengths as they are supported as lifelong learners and problem solvers.

I have a strong understanding that there are different ways in which we all learn and will deliver instruction to meet different learning styles by providing a motivating, positive, and safe classroom environment. Students' achievement must not only be seen in the classroom but their daily lives.

I am looking forward to working with you to ensure a happy and successful school year for all!

Please feel free to contact me through email whenever necessary.

With gratitude and respect,

Tara O'Gorman

** Contact and Social Media Information **

Email: togorman@yonkerspublicschools.org

Class Instagram: @pulaski_class_5-o

School Instagram: @casimirpulaski26

School Twitter: @pulaski26

WHAT DO I NEED FOR CLASS?

- A happy, confident attitude!

- 2 Packs of Pencils

- 4 Marble Notebooks (any color)

- 2 highlighters (any color)

- 1 flash drive

- headphones

- looseleaf

- 2 folders

- 1 roll of paper towels

- 2 boxes of tissues

- Personal Hand Sanitizer

- Reusable water bottle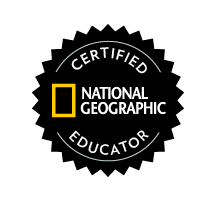 Phone:
Email:
Degrees and Certifications:
Ms.

Tara O'Gorman

Ms. O'Gorman has been a member of the Casimir Pulaski Family since 1997!

She proudly considers Pulaski HOME!
All Categories
Unassigned
Select Month
January
February
March
April
May
June
July
August
September
October
November
December
Select Year
2021
2022
2023
2024
Filter
Phone:
Email:
Degrees and Certifications: