Casmir Pulaski School Library Media Center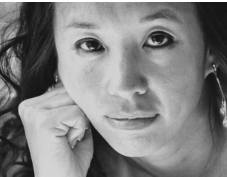 Phone:
Email:
Degrees and Certifications:
Ms.

Tracey Wong

Tracey Wong is a 16 year teaching veteran. She has taught at the primary, secondary and college level. Tracey has been a librarian for the past six years. She is a 2016 ALA Scholastic Publishing Award recepient, a 2017 Lemelson-MIT Inventeam winner and a 2018 Library Journal Mover & Shaker. Tracey loves creating participatory learning opportunities that provide scholars a chance to tinker, explore and discover. She can be found at Pulaski every Friday from 8:35 - 3:15pm.
Library Services

Yonkers Public Schools Library Services is committed to student success. Our dedicated team of librarians help students learn, complete assignments, and attain their educational goals. Step by step along the way our librarians help individual students direct their own learning as well as integrate library skills into instructional programs for students. Library Services also provides related professional development for teachers districtwide.

Through this Library Services website thousands of electronic resources are available 24/7 to students, teachers, administrators, staff and parents on a wide variety of topics, media and platforms. Read on to learn how to access these electronic resources.

Important! You Must Log In To Use Library Resources!

Log In Instructions:

1) YPS WEBSITE: To access our Library Resources, please sign in to the YPS website, using your network login and password. (Username: student ID#/Password: windows login). Click the SIGN IN Link in the top right hand of the school webpage, or click here. (Username: student ID#/Password: windows login).

PARENTS. Please use your child's username and password.

TEACHERS, ADMINISTRATORS, LIBRARIANS: Please use your YPS username and password.

2) LIBRARY CATALOG. To access the Library Catalog, you must log in a second time to Follett Destiny. The link to log in will also appear in the upper right, after you have selected the page for your school. (Username: student ID#/Password: student).

What We Offer: The YPS Library Services Top Ten:

1) Library Catalog

To find a book in your school library, look it up in the Library Catalog which is listed on this website as "Follett Destiny." Click on the name of your school to locate the books that are available in your school's library catalog.

2) WebPath Express

Safe, vetted internet searches for many topics are available through WebPath Express. Vetted websites are also included when you search the Library Catalog. Click on the link in the left column.

3) E-Books

You can borrow E-Books, or electronic books, by locating them in the Library Catalog. E-books are designated with an "E" Symbol; click on this symbol to open the E-book.

Please remember you must be logged in, to have access to E-Books. (Username: student ID#/Password: student). You can find the names of popular E-Books by clicking on "Destiny Discover" in the left side column of the Library Catalog menu. You can read E-books at home or school on your personal electronic devices such as laptop, tablet or phone.

4) Electronic Library Resources: magazines, encyclopedia articles & educational videos

You can look up many different articles in magazines, encyclopedias, databases or view educational video by clicking on the links below or in the left column. Examples include: BookFlix, BrainPOP, Britannica and World Book Encyclopedias, and Discovery Education.

These resources are organized by grade level. Click on your grade level to check out all the resources available.

Please remember you must be logged in to view these resources. If you are not logged in these electronic resources will not appear on the left side column of resources. To login click the SIGN IN link in the top right hand of the school webpage, or click here.

5) Summer Reading Lists

To get ideas for books to read over the summer, click here.

6) English Language Learners

To view helpful resources for English Language Learners, click here.

7) Yonkers Public Library

Join the Yonkers Public Library, where students and their parents can borrow books, videos and other resources for free. To borrow books and other library items, you must first apply for a library card. Click here for more information.

8) Test Preparation and Practice

To view study and preparation guides for the New York State Regents examinations, click here.

9) Free Typing Resources

Keyboarding is an important skill for 21st century students to develop and is critical to success in school, college, and careers. For more information on how to develop your typing skills for writing papers and taking tests, click here.

10) College and Career Readiness Information

Many online resources are available to help students prepare for careers, select an appropriate college or university, and apply for financial aid. To research options for preparing for careers and attending college, click here.
For further information, contact:

Library Media & Information Services
gbell@yonkerspublicschools.org