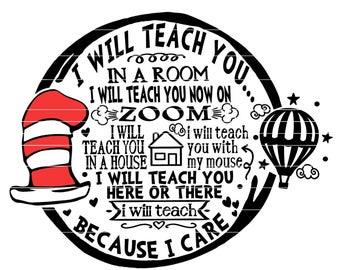 Phone:
Email:
Degrees and Certifications:
NYS Literacy K-12 NYS Special Education K-12 NYS Elementary Education N-6 NYS School Administration
Mrs.

Goggin

Welcome to Title 1 Reading. I will continue to update this page with more helpful resources. They can be found on the tab to the left. Remember to also read daily and complete a reading log with all that you have read. If you have any questions or concerns, or just want to say hello, feel free to email me. Stay safe and be well! I miss you!

Mrs. Engeldrum can also be reached via email Sengeldrum@yonkerspublicschools.org

Week of 10/12 Happy Halloween

Read Aloud: Room on the Broom

25 Halloween Books To Read With Your Kids In 2020

Welcome!

Goodbye vacation!

Hello to school!

Hello new class!

Goodbye old pool!

Vacation time is over,

School time is here,

Now we welcome

A new school year!

Updates:

Summer's Here
Summer's here!
Another year of school is at an end.
We've learned a lot and grown a lot
and made a lot of friends.
We'll say goodbye,
now summer's here,
it's time for us to part.
But we'll remember all our friends
and keep them in our hearts.

Summer work can be found below. Have a wonderful summer and stay healthy!

Mrs. Goggin's Summer Brochure

READsquared Summer Reading Program at the Yonkers Public Library

Summer Reading Programs sponsored by YPS Minecraft Camp, Multilingual

June 14th is Flag Day

We celebrate this holiday because America gained its independence on July 4th, 1776. So, what is the significance of June 14th? Well, this was the day that Congress adopted the Stars and Stripes back in 1777. This means that they chose the red, white and blue flag to be the official flag of America. Here are some Flag Day activities for you to complete.

Week 12: June 8th - 12th

Summer reading is critical for students to retain knowledge and skills learned in the previous school year. Students who don't read are at risk of falling behind their classmates. Parents and teachers can avoid this by making sure kids take time to read. Listed below are some great websites to promote reading at home this summer.

Week 11: June 1st -5th

The United States opened a new era of human space travel on Saturday as a private company for the first time launched astronauts into orbit. Here is some information about this historic event. You can watch videos, read and complete activities about our solar system. Click below.

Week 10

I hope you are all staying safe and well. I thought I would share a great opportunity from Barnes & Noble: Short Story Contest & Summer Reading Journals. Get Published and and win a free book!

I have provided a link here to download the journal. In the upcoming weeks, I will be posting summer reading lists and other ideas to avoid the summer slump.

Week 9

Memorial Day will be celebrated on Monday, May 25th. Memorial Day is a day to honor men and women who have died while serving in the U.S. military. Below are some activities to help celebrate this American holiday.

Read Aloud: Memorial Day Surprise

Memorial Day Poetry, Farewell Soldier, A Soldier, Our Memories,

Week 8

We miss you! Mrs. Engeldrum and I would love to hear from you! Please send us pictures, drawings, letters, or signs to our email addresses. We promise to write back! Below are links to some cute stories and some other information.

- Listen to one of these books: The Letter, A Letter to Amy, The Day the Crayons Quit, Cows That Type

- Video: How to write a letter

- Lesson with printables : How to write a letter

- Best Books for Letter Writing

Week 7

-Mother's Day is next Sunday, May 10th .

Watch and listen to the story The Night Before Mother's Day written by Natasha Wing

Here are some extension activities :

-It was wonderful to see so many of your smiling faces on Tuesday!! You made Teacher Appreciation Day extra special! I miss you all!


Week 6

-Happy Earth Day! Here is a video and an article to learn about this special day. There are also assignments for each grade under my assignments tab.

Week 5

-Click here for some non screen activities. Time to get some exercise and enjoy the nice weather! Fun Activities

-This week is National Library Week. Please visit Yonkers Public Library for more information.

- Free eTutoring Program sponsored by JCY eTutoring

Helpful Links (Please click on any of these for more information)

EducationalGames

**Please see more helpful links on my Assignments page located under Reading Resources.