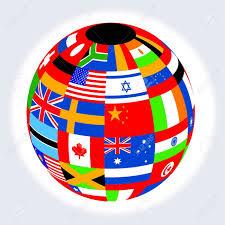 Phone:
Email:
Degrees and Certifications:
Ms.

Jessica Frisik

GLOBAL HISTORY & GEOGRAPHY I

Grade 9

ROOM 208

CONTACT INFO:

jfrisik@yonkerspublicschools.org

Palisade Prep- (914) 376-8177

Extra Help Day- Tuesday

Ms. Frisik's Schedule:

Period 1- Global 9

Period 2- Global 9 CH

Period 3- Global 9

Period 4- Lunch

Period 5- Administrative Assignment- Cafeteria

Period 6- Global 9

Period 7- Global 9

Period 8- Prep

Please, click the links below to view the Global 9 Syllabus and Global 9 Grading Policy.

Supplies for September 2021:
3-ring binder (at least a 1 inch)

Loose-leaf paper

Pens

Pencils

Highlighters

2- Pocket Folder (optional)
Parents & Students: Download the REMIND App!
REMIND CODES:
Period 1: @frisik1
Period 2: @frisik2
Period 3: @frisik3
Period 6: @frisik6
Period 7: @frisik7
Student Owned Computer/Phone Log In for Teams:
USER: ID@yonkerspublicschools.org
PW: Birthdate- 8 digits- MMDDYYYY
District Laptop 1st Time Log In:
USER: ypsloaner
PW: Spring2020 (case sensitive)
PLEASE NOTE: You may also log in to Powerschool to view your child's CURRENT assignment grades, GPA and missing work.
To submit work electronically:
All work is to be submitted using Microsoft Teams.
If you can not access Teams, you may submit using Office 365 (school email) or shared through Google Docs.
All work will be entered into the Powerschool online gradebook which is accessible to you and your family. Keep on top of your grades!
ALL WORK SUBMITTED ELECTRONICALLY or in person MUST INCLUDE IN THE SUBJECT LINE AND THE DOCUMENT HEADING:
Your First and last name

Your class period

Title of Assignment