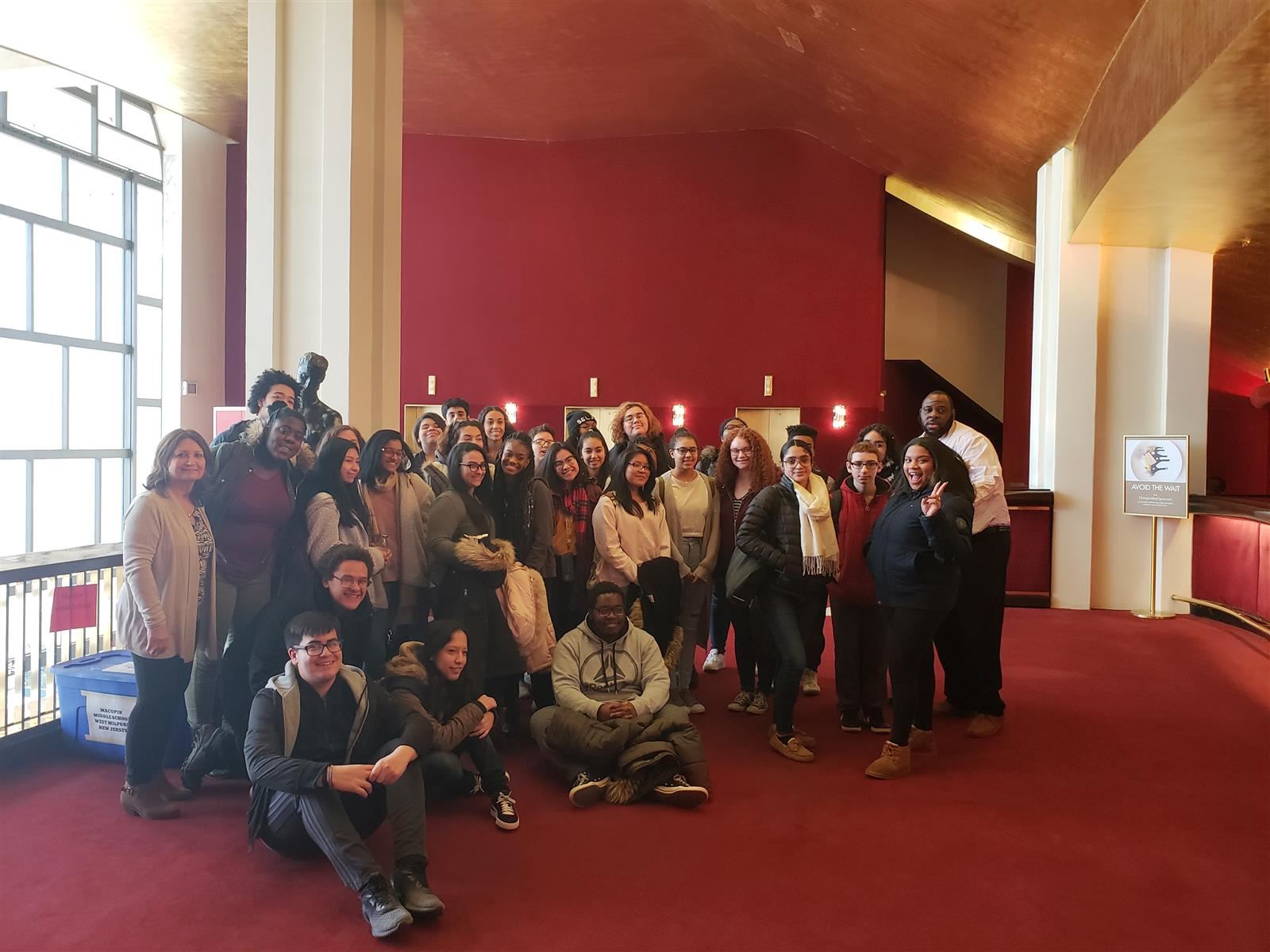 Phone: 914-376-8191
Email:
Degrees and Certifications:
Bachelor of Music (BM), Vocal Performance; Queens College, City University of New York Mittestuffe Eins, German Language; Goethe Institute; Berlin, Germany Master of Music (MM), Vocal Performance; Brooklyn College, City University of New York Master of Arts in Teaching (MAT), Music Education; Lehman College, City University of New York Advanced Graduate Certificate, Educational Administration; College of St. Rose, Center for Integrated Teacher Education
Vocal/Choral Department; Mr. Avid Williams, Director

A highly energetic self-starter, hard worker, and very dependable leader with experience in an array of professional capacities. Mr. Williams has worked with many major organizations including the NAACP ACT-SO National Competition, Brooklyn College Conservatory of Music, Arts Magnet; Mount Vernon School District, Bloomfield College, Henry Street Settlement; Abrons Arts Center, and the Summer Music Institute of the Boys Choir of Harlem. Most recently, Mr. Williams will serve as the Vocal/choral consultant for the Bronx Charter School of the Arts. to name a few.

Mr. Williams has a sustained record of making valuable contributions to the present and future objectives, and goals regarding the academic and artistic lives and academic careers of any youth he's been blessed to work with. His teaching philosophy consists of a constant application in serving as a fair advocate and providing counsel to any students and parents he is fortunate to serve. This counsel include, but are not limited to, producing original musical productions, college financial aid inquiries, one-on-one mentoring, a guide through an in-depth research experience, language training, inquiries regarding high school and college music auditions, study-abroad programs, the right choice and fit of a high school/college, and/or summer program opportunities in order to meet their future goals of any student. In addition to the teaching of the skills needed to be a complete and competent musician, I encourage students to be aware of their personal demeanor necessary to being a healthy and supportive colleague in any performance and/or academic environment. In doing so, they actively chose to enliven the attitude of any environment they're apart of and, in turn, the common goals of all in attendance will be paramount to their personal and professional accolades retained. Students under my tutelage have gone on to complete studies at the University of Bridgeport, Morehouse College, State University of New York, Fredonia, YoungARTS National Competition and The American Musical and Dramatic Academy, to name a few.

I have completed language studies in German, Italian and French, where my alumni affiliations include the Goethe Institute of Berlin, Germany; The Phyllis Curtin Seminar for Singers at The Tanglewood Music Center, The Boys Choir of Harlem, and The Boston University Tanglewood Institute (BUTI). Within my pedagogical studies, I have also completed the Level I, II, and III Certification of the Lovetri Method Somatic Voice work, which was created by the Vocal Pedagogue Jeannette Lovetri. Mrs. LoVetri is the principal vocal coach for the acclaimed Brooklyn Youth Chorus. My studies with her prompted further exploring and research of the vocal mechanism by Cornelius Reid and William Vennard. Through this, I place a very high importance in my teaching reflecting registration and vocal calibration to suit each and every student's vocal needs.

Sincerely,


Avid Williams, Director

Vocal/Choral Department

Yonkers Public Schools
(Photo: Yonkers Public Schools students' trip to the Metropolitan Opera)

Mr. Avid Williams will respond to all emails and can be reached through the email address listed above between the hours of 8am-2:30pm.

Please be safe and keep the music coming....