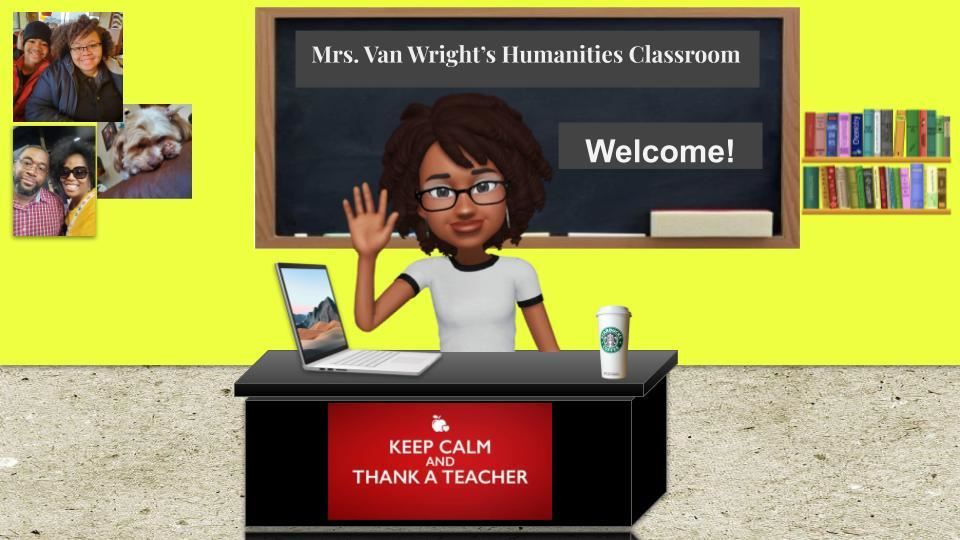 Phone:
Email:
Degrees and Certifications:
K. Tolliver-Van Wright (Grade 5)

I have been teaching for 19 years in the Yonkers Public Schools. It will be my pleasure to get to know your child while discussing the beautiful city of Yonkers, social unrest, and many of the current issues that are taking place in the world.

Humanities Virtual Summer Academy - The Yonkers History Project

Our students are living during a remarkable time of change in a city that has a remarkable history. The Humanities Virtual Summer Academy is designed to engage students as they investigate their city and how it has changed through The Yonkers History Project, a study of Yonkers and their own lives. The academy's teachers and students will take a projectbased learning approach; including investigating what life was like during Yonkers' past and what it is like living in the city today. Students will use their creativity and develop their own voices through developing digital projects using computers and different technologies under the guidance of their teachers in this collaborative and interactive academy for students entering grades 5 through 8.

Academia Virtual de Verano de Humanidades - El Projecto de la historia de Yonkers

Nuestros estudiantes están viviendo durante un tiempo notable de cambio en una ciudad que tiene una historia notable. La Academia Virtual de Verano de Humanidades está diseñada para involucrar a los estudiantes mientras investigan su ciudad y cómo ha cambiado a través del Yonkers History Project, un estudio de Yonkers y sus propias vidas. Los profesores y estudiantes de la academia adoptarán un enfoque de aprendizaje basado en proyectos; incluyendo investigar cómo era la vida durante el pasado de Yonkers y cómo es vivir en la ciudad hoy en día. Los estudiantes utilizarán su creatividad y desarrollarán sus propias voces a través del desarrollo de proyectos digitales utilizando computadoras y diferentes tecnologías bajo la guía de sus profesores en esta academia colaborativa e interactiva para estudiantes que ingresan a los grados 5 a 8.

How to get your child onto Micro Teams:
Welcome to the Humanities Academy! I hope you are ready to have fun while learning about the history of Yonkers!
Please review what we will be learning and think about what you would like to get out of this summer experience.
Virtual Learning Etiquette: Please enjoy this comical video created for students just like you. https://www.youtube.com/watch?v=EgMwRU04aX4