Welcome to 7th & 8th Grade Math!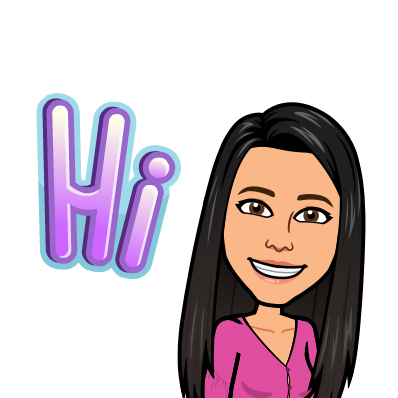 Phone: (914) 376-8430
Email:
Degrees and Certifications:
Master of Science Degree in Secondary Math Education (7-12) - Mercy College
Mrs.

D'Ambroso

Welcome to the 7th & 8th Grade Math!

This will be my 8th year teaching math at Eugenio Maria de Hostos MicroSociety School. I am very excited about this upcoming school year. You are going to be learning so much in math, and I am committed to helping you reach your maximum potential and math goals. Please refer to my website regarding my math syllabus, grading policies, curriculum information and many more!

IMPORTANT CHANGES!

The district will NO LONGER be using Microsoft Teams. Instead, we will be using Schoology this school year! I will be posting classwork, homework assignments, IXL Practice assignments, Tests, Quizzes, etc.. throughout the school year! This will also be the best place for students to communicate with teachers via chat as well, especially when students are absent.

During the first two weeks of school, I will be showing students how to go on to their Schoology account. In the meantime, if you have a smartphone device, you can download the Schoology APP.

Do not worry if you do not have a smartphone. Students can access Schoology on a laptop, tablet, or desktop at home or in school by going through their CLEVER account.

¡Bienvenidos a Matemáticas de 7.º y 8.º grado!

Este será mi octavo año enseñando matemáticas en la MicroSociedad Escuela Eugenio María de Hostos. Estoy muy entusiasmado con este próximo año escolar. Aprenderá mucho en matemáticas y estoy comprometido a ayudarlo a alcanzar su máximo potencial y sus metas matemáticas. ¡Consulte mi sitio web con respecto a mi plan de estudios de matemáticas, política de calificación, información del plan de estudios y mucho más!

¡CAMBIOS IMPORTANTES!

El distrito YA NO utilizará Microsoft Teams. ¡En su lugar, usaremos Schoology este año escolar! ¡Estaré publicando trabajos de clase, asignaciones de tareas, asignaciones de práctica IXL, exámenes, cuestionarios, etc. durante todo el año escolar! Este también será el mejor lugar para que los estudiantes se comuniquen con los maestros a través del chat, especialmente cuando los estudiantes estén ausentes.

Durante las primeras dos semanas de clases, mostraré a los estudiantes cómo acceder a su cuenta de Schoology. Mientras tanto, si tiene un dispositivo de teléfono inteligente, puede descargar la aplicación de Schoology.

No te preocupes si no tienes un teléfono inteligente. Los estudiantes pueden acceder a Schoology en una computadora portátil, tableta o computadora de escritorio en casa o en la escuela a través de su cuenta CLEVER.