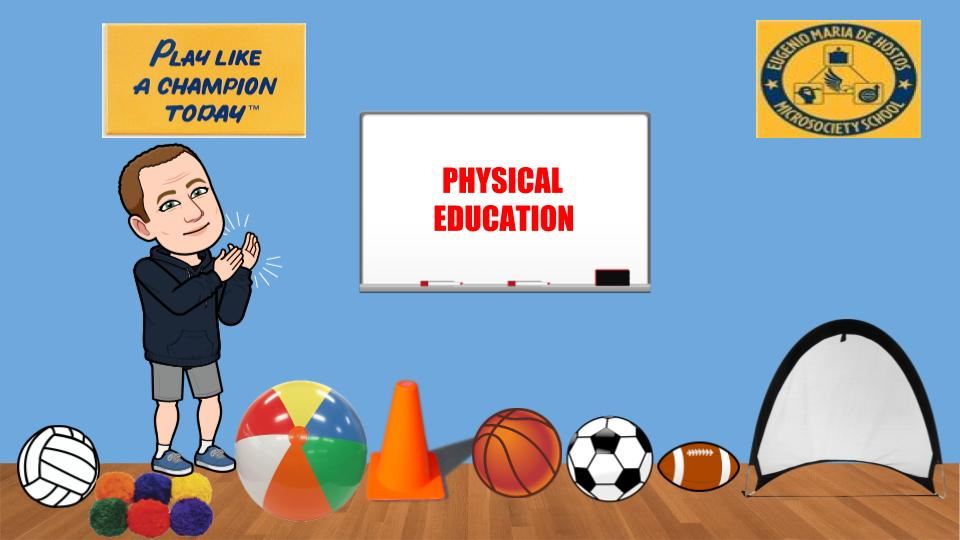 Phone: (914) 376-8430
Email:
Degrees and Certifications:
B.S. Physical Education Manhattan College M.S. Special Education Manhattan College
Mr.

Patrick Levins

Hostos Physical Education

Hybrid Learning

Starting on October 5th, students at Yonkers Public Schools will begin Hybrid Learning. The schedule for Physical Education is the same as it was for Remote Learning. The difference now is that some students will be in the gym with Coach Levins as the class is conducted, depending on the day and which track they are in. Each student's class will be held live on Microsoft Teams at their scheduled time for students in the other tracks. If you click on the Schedule tab on my page you can see when each student will be assigned Physical Education. If you click on the PE Class Team Pages link, there you will find the link to the PE class of each each classroom teacher. The class will be a combination of learning about exercise and sports as well conducting physical activities. Please make sure that your students are on time and wearing sneakers and comfortable clothing, at the time of the lesson. Make sure there is adequate space for you student to move around. Please have water or other drinks close by.

FOR STUDENTS THAT WILL BE INSIDE THE GYM:

1. Please clean your hands with hand sanitizer before coming in and when leaving the gym. There is a hand sanitizer station outside the gym door.

2. Masks must be worn at all times in the gym, even when exercising.

3. When exercising the amount of space required for social distancing, increases to 12 feet instead of 6 feet.

4. Students will be assigned a spot when the first come the the gym. These spots are measured to be 12 feet apart from others. Please remind your students to stay in their spots unless instructed not to be.

5. Mask breaks will be provided during class.

6. Wearing a mask while exercising is new to most of our students. Please tell them to tell Coach Levins if they are having any trouble breathing.

7. Please have your student bring a water bottle with their name on it to class. Most water fountains in the building are turned off.

I can be contacted by my email, plevins@yonkerspublicschools.org. I can also be contacted via chat on Microsoft Teams and Class Dojo.